Night Star (The Immortals #5) by Alyson Noel
November 29, 2017
Damen is completely in love with Ever, and there is nothing she could do to change his mind. This unconditional love has been put to the test by Ever as she goes behind his back, uses dark magic, and listen to everyone's opinion about Damen, except his own. Looking through her past lives with him, she begins to understand what their life is like, and how she slowly falls in love with him over and over again. She knows their love is not perfect, and that they will fight (after all they have all eternity together), but Ever does not know how long she can last with this unable to touch curse. Ever is even willing to put her own life on the line to risk finding the antidote.
Haven goes from innocent Want-To-Be-Notice Goth chick, to Super-Scary-Evil-Queen determined to kill Ever and Jude because of what they did to Roman (which was killed him). His death, in Ever mind was an accident, she was finally getting through to Roman, when Jude walked in and misread the conversation and killed Roman to (what he thought) save Ever. Total accident right! But Haven (the self-proclaimed girlfriend), did not take it so calmly, and took over Roman's lead of the rebels, with the one goal in mind to kill the two of them for ruining her present eternal life with a guy who did not know how to love. With Haven voice, Ever goes searching into Damen past (without his knowledge) to see what he was hiding from her. There was one life Damen did not show her, taking place in the deep south around the seventeenth/eighteenth century, when Damen was a rich white European merchant, and Ever was a lowly slave girl. Damen bought her, taking her away from her family and soon to be lover (Jude). Ever watch as her past self-left everyone she loved behind, and taking by her new master (Damen) away from the life she knew. Horrified, Ever makes Damen spill the beans on what else he had "edited" from her past lives video, and gave herself some time to cool off in the arms of Jude. Ever knows what she had to do. She had to calm Haven down, or kill her in self-defense, and finally chose between Jude and Damen, letting the other go as friends, and the one she picks hold her tight.
Alyson Noel chose the name for this series to what seems appropriate for the book, but really The Immortal series should be named How Ever Sucks, as honestly that girl cannot do anything right. Damen edited the past life's, so what, did she really want to watch the days that Damen was not around past-her, or watching herself bath and use the washroom in the seventeenth century? Where to hide a whole life from her, was not a smooth move, Damen only did it because he did not have time to edit the whole thing (which after learning about the whole memory in the end) it makes bad guy Damen look like the Damen we currently know as he did try to do the right thing in the end. Damen always sending Ever messages letting him know that he is here as she describes him as: "Remind me that he's here. Will always be here. All I have to do is let him in." Ever chooses between Jude and Damen, fights Haven, and deals with Sabine, and figure out herself (past and present) along the way.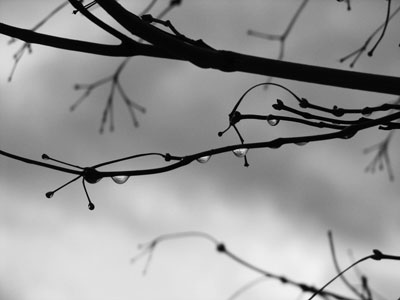 © Carly M., Hopedale, MA