Hillbilly Elegy by J.D. Vance
MAG
October 29, 2017
Hillbilly Elegy is a memoir about Appalachian American culture and values that was published not long before the 2016 U.S. presidential election. It soon topped The New York Times Best Seller List in August 2016 and January 2017, with an increasing number of readers becoming interested in the vast swarm of Trump's supporters.

I was also prompted by my curiosity about the demographic characteristics of America's voters to read it, but I was unfortunately disappointed by the lack of sociological analysis regarding the deteriorating economic and educational situation of Appalachian Americans. However, I did find the much more personal and specific parts of the memoir memorable and intriguing. In general, the subtitle "A Memoir of a Family and Culture in Crisis" doesn't accurately reflect the content of this book – it lacks depth and insight as a memoir of a "culture" in crisis, but it does a decent job reflecting on the "family" in crisis.

J.D. Vance borrows mostly from his own experiences growing up in an unstable environment – a cycle of men brought home by his single mother, his biological father giving him up for adoption, bad influences in his neighborhood and school – but still guided by ultimately stable factors: faith, support, and love from his older sister and grandparents. Though both of his grandparents were typical hillbillies – attached to their homeland, often resorting to violence and verbal abuse, and valuing loyalty – they gradually became his de facto parents as Vance's mother indulged herself in alcohol and failing relationships. This turn of events became a major reason Vance performed better in school and gained confidence. The firm physical protection Vance was under seems to also have contributed to his sense of safety. The main take away from his personal story is how with correct guidance and support, even children living near the bottom of the social pyramid can find a way to turn his life around.

I was most interested in Vance's life in the Marines and Yale Law School. I've heard of many climbs up the social ladder, but seldom do people write about the aftermath. J.D. Vance's recollection of events that occurred after he left Middletown demonstrates that he remains "a hillbilly at heart." I especially appreciated the honesty with which he discussed his ignorance of basic manners and social courtesies. It takes a lot of courage to feel pride in one's upbringing, especially when it is generally believed to be inferior to one's present social status. He admitted to fearing that he would approach problems with the same passive attitude his mother had in the past. The essence of this sentiment is one that I resonate with; I often wonder whether I'll become a slightly different version of my mother and grandmother, with the same mindset and outlook on life. I've learned from past experience that people share more similarities with their parents than they would like to think. But I'm also convinced that like J.D. Vance, people are capable of redefining their character. This balance between a new and an old identity isn't easy to maintain. You want to ascend the social ladder while not seeming like you're betraying your past.

J.D. Vance has been criticized for this very suspicion. His insufficient analysis in the last few chapters suggests that he thinks his fellow hillbillies aren't trying hard enough to climb the social ladder. This opinion is understandable; he worked hard and became successful, thus he believes this solution is applicable to the myriad J.D.s out there. But as a spectator, I see a lack of empathy for those much worse off than he was. Although he did have an irresponsible mother, he had role models and adamant supporters in his family; this fortune doesn't befall every child in Appalachia. Some even struggle to keep a roof over their head and clothes on their backs; some aren't even offered the love and support required to work hard. In these extreme cases, only the government is influential enough to make a substantial difference. Looking at the bigger picture, both the government and Appalachians themselves are to blame, so blindly attributing the downfall of white workers to either seems illogical.

I was most disappointed by a lack of depth in the analysis of the "culture" in crisis. Although Vance did underscore his pride in his being a "hillbilly," I was unconvinced that he knew his social group enough to make sound conclusions about their plight. I'm hoping this is because he still lacks the experience and knowledge to discuss the issue in detail since it hasn't been long since his graduation from Yale Law School.

In conclusion, Hillbilly Elegy is a decent memoir, but not the impressive sociological work many expected it to be. With his experience, J.D. Vance should be capable of writing something with more power and social impact than this.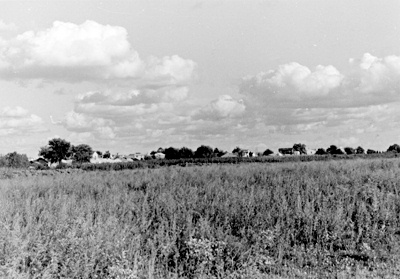 © Kelly H., Milford, CT