Strangers in Their Own Land by Arlie Russell Hochschild
MAG
October 29, 2017
Strangers in Their Own Land focuses on the world view of Tea Party supporters located in Louisiana, a core state in America's "red camp." As a renowned sociologist born and raised in Berkeley, California, Arlie Russell Hochschild provides an interesting perspective on the ideology of conservative Americans. Her main purpose in this book is to get to the bottom of the "Great Paradox" – how Louisianans are supporting the party that seems to yield little to no benefit for their livelihood. As an outsider to this part of society, Hochschild describes her attempt to understand them as a slippery climb up the "empathy wall." In addition to detailed recollections of Louisiana's unsatisfactory and even disappointing industrial development, she hones in on an intriguing array of individuals related to the Tea Party or Republican Party and offers insightful opinions in her professional and fully supported analysis.

The one thing that gets on peoples' nerves when discussing politics is the instinctive assumption that one's world view is absolutely correct. If the author is careless about his/her tone and overall approach to people of different political affiliations, he/she may come off as condescending and judgmental. I was especially impressed by the professional attitude and tone with which Hochschild conducted her research and wrote this book. Her explanations of Tea Party views didn't seem satirical at all, and she even attempted to find their inner logic. Only when she discussed the difficulty of climbing the empathy wall did she remark on how unfamiliar these world views seemed in comparison to her Democratic views. I respect this sign of subjectivity.

I was surprised to read of how Hochschild was truly trying to comprehend the mindset of Tea Party supporters. She spent five years doing research for this book in the South, which included interviewing commonplace folks, public workers, and even government officials. Through her recollection of personal acquaintances with these people, it is evident that she made an effort to learn about every aspect of their lives – not just the more recent events that have shaped their political views, but also their upbringing and personalities. We see each person described not as a hand casting a vote, but a complex mind that's trying to find the party he/she believes in the most. Hochschild analyzes the impacts of oil extraction and manufacturing, the media, and even Catholicism. Each of these factors, and exactly how they influenced Louisianans, is explained in detail throughout the book. This has also resulted in a very comprehensive view of the people behind the Tea Party movement in Louisiana, but also around the whole country.

Another assumption Hochschild proves unsubstantiated is that conservatives – stereotypically old, white, high school educated males – are intolerant of liberals. She seems surprised and glad to demonstrate how, through communication, conservatives were very open to a stranger who simply wanted to understand their political views. The line that the press has drawn between the red and blue camp, it seems, isn't as distinct and dividing as many of us outsiders suppose. In fact, it's like two unfamiliar cultures getting to know each other – both sides are curious but timid at the same time. Similarly, while each political camp's causes may differ, they can't completely stand for each of their supporters. Most times, the typical America champions some Republican causes and some Democratic causes. At the end of the day, it seems that they choose the party whose general ideas and background they relate to more. In Louisiana, due to widespread Catholic churches, entities that hold importance comparable to that of schools, and a widespread blue-collar worker background, most people are on the rather conservative side. However, liberal causes aren't completely extinct in the Republican South. Hochschild raises an example of this – a Republican supporter becomes an environmental activist. He agrees with most Republican ideals but is strongly against cutting funds for environmental preservation programs.

The most amazing part of this political situation in the U.S. is how it brings Americans together instead of pulling them apart. With multiples political parties in the game, more views are being voiced, and citizens have more platforms and methods to express their opinions. The advantages of such a political system are evident in the US government's stable operation since its establishment.

Both published in the context of the 2016 U.S. Presidential election, Strangers in Their Own Land and Hillbilly Elegy are often compared. I prefer the former because it provides a more objective and comprehensive view of the red camp, whereas the latter is preoccupied with a much more personal experience. When I read about politics or even just public reception of governmental policies, I want not only personal reflections, but also, and more importantly, hard facts and numbers that demonstrate the overall situation. Moreover, I enjoy and learn more from books written with more sociological knowledge, which is exactly what Strangers in Their Own Land delivered.

In conclusion, Strangers in Their Own Land is a very intriguing yet easy-to-read sociology book. I look forward to reading more from Arlie Russell Hochschild.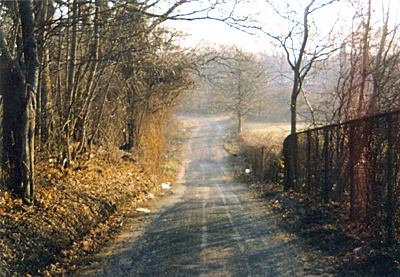 © Cameron C., Milford, CT