The Invention of Wings by Sue Monk Kidd
October 26, 2017
"History is not just facts and events. History is also a pain in the heart and we repeat history until we are able to make another's pain in the heart our own." This quote perfectly depicts the essence of the novel, The Invention of Wings. Simply learning about the history of slavery is nothing like reading it from the fictional perspectives of the characters in this book.
The Invention of Wings written by Sue Monk Kidd is a story where two worlds collide. The novel has two protagonists that each share their side of the story by narrating alternate chapters. As the readers, we get to experience the same story through the eyes of two girls with completely opposite status and the impact is breathtaking.
This book is a must read. The author juxtaposes these two characters in a breathtaking way that will make you feel connected to them not only individually, but to the close bond that holds them together. Handful, one of the protagonists, shares her story from the viewpoint of a slave. A mistreated, beaten, looked-down-upon slave. Though seemingly weak at first, Sue Monk Kidd finds a way to create Handful to be a character that truly does "find her wings". Sarah Grimke, the other protagonist, gets to narrate her side while being the daughter to some of the cruelest slave owners. The amazing thing about how Sue Monk Kidd created her character was the fact that in a worldful of slavery, Sarah manages to form her own views. She too, "finds her wings" in this novel.
After being raised as a slave in the Grimke household, Handful is given to Sarah as a personal maid. They become closer and closer as the story goes on. Sarah goes against the law when she decides to make it her priority to teach Handful how to read. Together, they make a great team while hiding this forbidden act. When Sarah's mother finds out about what has been going on under her own roof she takes her anger out physically on Handful. You may think that this would drive these characters farther apart, but it ends up making them even closer. Together they turn on slavery.
"My body might be a slave, but not my mind. For you, it's the other way around." This quote stated by Handful is by far my favorite because of how accurately it describes the relationship between the two girls.  If you are interested in the true impacts of slavery while also getting to read an amazing storyline then this is definitely the book for you.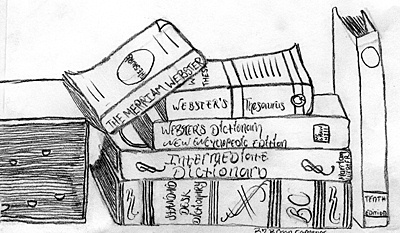 © Bryan C., Lovelock, NV