House On Mango Street by Sandra Cisneros
October 26, 2017
This book "The House On Mango street", by Sandra Cisneros, is all not so bad, it mostly portrayed a mexican type of background. I am mexican but excessively white from Guadalajara, Jalisco and I wouldn't mind if I had never read this book, I would recommend this to anybody out there who doesn't have some sense of being ashamed of something such as a house, your clothes, your religion even. Otherwise many people are already aware and have been through some of these similar situations, in my perspective it was a waste of time but enjoyed some of it for the most part.

In this story, Sandra portrayed herself as ashamed, as Ezperanza, she was that main lead in the story, she had a little sister who was name was Nenny, and always had to lie and try to not leave before the time that she decided to actually leave. She left Nenny and was regretful for that but she let her surroundings her house determine who she was she did that alot. Culture does show in a house but Ezperanza wanted to leave she felt in her mind that she was trapped in that house and wanted to share it with the world which i totally understand. It's exactly how i currently feel and exactly how you reading this would feel. Yet, Ezperanza's goals were to make it out of that house on mango street and to eat a school's Cantine and to be a storyteller. She moved away in the story and achieved that goal. Seem's in this real world she became a storyteller as well.

I think it was a great story she may have overdone the house a little bit but i can understand being in her place imagining it. I strongly feel it's a great book and worth the read we learn about so many things and the most important is that we can accomplish what we desire. The truth to this story is that we can reach our goals by reflecting on bad times, we may regret but in the end everyone has to do what's best for ourselves. Yes, we might have to go against our own family but forgiveness does exist and it exists for a reason. Just like the Ten Commandments to follow them no matter the timing, that is optional. It's also not too long of a story which is convenient for many people to take a read at it.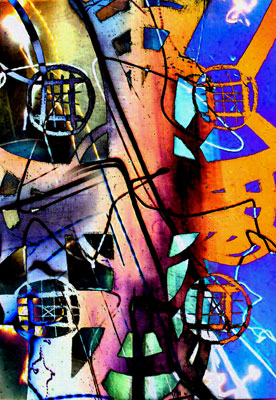 © Caitlin D., Tyler, TX