Shadowland (The Immortals #3) by Alyson Noel
September 26, 2017
Immortals. Living forever, never dying or decaying. Some say that is what humans are looking for: the never-ending youth and beauty. Ever, who is finishing up her junior year of high school is an immortal. Impress of, right? At best she will finish her puberty growth, ending up looking about nineteen for the rest of life (a life that is never ending); thus immortal. For some this is great, I mean heck you look young forever, but to others it is disaster as everyone around you starts to grow old, forcing you into hiding until their death. Ever, who is thinking very short term about this, thinks her immortal life is perfect for one reason: Damen. Damen is not only the love of her life, but the love of her previous lives as well. Damen had found each recantation of Ever, and just when they were about making their love everlasting, Drina (Damen ex-wife) comes in to kill her. Now that this recantation of Ever is immortal, it is finally time to get what all the other's Ever wanted: Damen in her bed.
To save Damen life, Ever made the deal with the devil (or in this case Roman), Damen came back to life but would be killed instantly if their DNA ever mixed. Now that Damen is better, Ever tells him what happen, with the Damen reassuring voice of reason telling her that they will work it out with one thing he asks for her: do not go after Roman. Do not talk to him, do not try to make another deal with him, leave it to Damen and before long they will be able to hold each other, clothes off. But something about Roman, makes Ever not stay away, and like Roman said, maybe they're more alike than she thinks. With Sabine and Mr. Munoz starting their love life (which Ever is happy for, but seriously her history teacher?) Sabine is hammering down on Ever forcing her to get a job over the summer. Giving up the offer at Sabine's place, Ever takes the job at a magic shop who is looking for a new reader now that Ava had left them. With Lina (the shop owner) out, Jude is left in charge, and after a reading from Ever, he hires her on. Working in close corners with Jude, Ever feels something that only Damen brings up in her, feeling that in one of her past life time she knew Jude then as well. With new boy Jude, Damen is trying to clear four hundred years of bad deeds, and Roman sulks the corners waiting for Ever to mess up, Ever finds herself surrounded by more than just boy problems, and when it is time to decide life or death, Ever has to choose between what Damen believes and what Roman can provide her.
My goodness can Alyson Noel write a teen heartthrob of a novel. Damen, sexy golden pretty boy is the perfect boyfriend and not just for his looks. He is just so understanding, that Ever would have to really mess it up to make Damen stop loving her, like really go on mass murdering spree kind of mess. Where he felt he had been selfish and horrible in the past, none of that lies here as Damen is the number one boy in this series. Ever, on the other hand, is anything but perfect. As a person who is new to this whole immortal world, she takes it into her hands, ignoring Damen warnings and keep making deals with Roman, someone who she is supposed to despise. Then bringing in Jude, a past lover of Ever, brings a twist to this story, as being some males fight for their female, Damen completely backs up letting Ever have the summer to decide between Jude, the hot surfer she just met, or Damen her immortal love whom she cannot touch. Noel writes a fast pace, keeping your reading through the night for this twist of a novel. Ever makes another bad decision, one that does not just affect her life, but everyone around her, and it is not going to be pretty when Haven finds out what she did.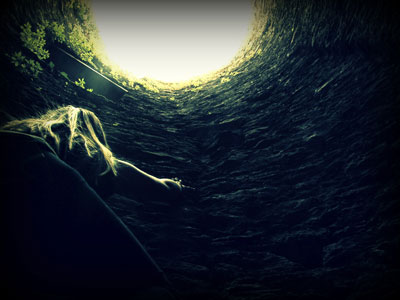 © Caroline C., Coronado, CA