The House on Mango Street
August 14, 2017
The House on Mango Street is a fictional novel written by Sandra Cisneros. I read the story before when I was in middle school, so it was nice to revisit the story. I think that it's the perfect novel for a student to read. The experiences that Esperanza was having may reflect how others feel. Esperanza's experience can help others discover who they are.

The main character of the story is a young girl named Esperanza. Esperanza got her name from her great grandmother who use to sit by the window all day because she was unhappy with her life. Esperanza hates her name because she doesn't think that it fits who she is. The setting of the story a street named Mango Street. The neighborhood, as Esperanza describes, looks quite dangerous. Esperanza doesn't like that she lives on Mango Street and wishes she could leave. Throughout the book, the chapters are like littles stories that Esperanza has went through and people she has met while living on Mango Street.

One thing I liked about the book is how the other characters are portrayed. They are all described in great detail and it seems like they are real people that you would see on the street. There is Meme Ortiz, that moved in with Cathy and has a big sheepdog with gray eyes that's clumsy and wild like him. There's the unmarried Rosa Vargas who has too many kids and is tired all the time. And Ruthie who is a "tall skinny lady with red lipstick and blue babushka, one blue sock and one green because she forgot..." There were so many descriptive words and phrases used so I was able to picture how the characters looked in my head. Cisneros did an awesome job making characters who seem realistic and relatable.

In conclusion I think that this book is a must have in all classrooms. The lesson behind the story is what all people need to understand. Esperanza hates her living conditions and wishes for a better life. At the end she realises that Mango Street will always be a part of her no matter where she goes. She learns that she shouldn't be ashamed of her background and that's a good lesson that everyone should learn.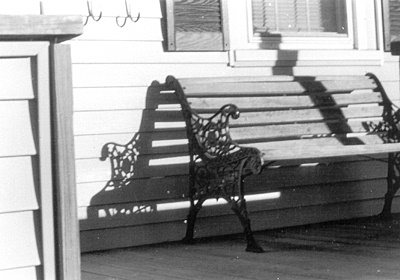 © Lauren O'D., Weymouth, MA