Warriors Don't Cry by Melba Pattillo Beals
August 14, 2017
In the face of hatred and discrimination, there are consistently warriors who display unrivaled courage and resilience in response. Such is the case in Melba Pattillo Beal's Warriors Don't Cry, a novel depicting nine tenacious high school students who took on adversity they weren't expected to overcome.
The narrator of her own past, Beals recalls the daily torture she and eight other African-American students underwent as they made the first steps toward integrated high schools in the U.S. Using passages from her diary, the author lets us into the mind of her vulnerable teenage self enduring traumatizing treatment simply because of the color of her skin.
At times, the harassment described is so incomprehensible, I wondered how people were capable of such cruelty and more perhaps more shocking, how people have managed to put up with it.
But for many minorities in the U.S. today, discrimination continues to be their reality.
In light of the recent riot in Charlottesville, Virginia driven by ethnocentrism, perhaps the most appropriate novel to pick up is Warriors Don't Cry, a timely reminder of the struggles innocent people have been forced to withstand.
In a society becoming more connected by the day, it is time to stop allowing race to divide us and to respect each other as beings of the same planet.
It is my hope that our generation can be leaders in the fight against the senseless racism that plagues the lives of many of our fellow Americans.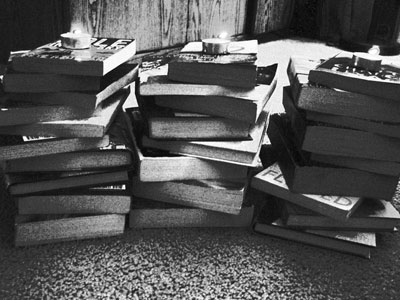 © Alexis R., Clarkdale, AZ