The House on Mango Street by Sandra Cisneros
August 11, 2017
 The House on Mango Street, by: Sandra Cisneros. I think people should read it becasue it seems that the book is talking about a real person and how they lived.
So the book is about a girl named Esperanza and she tells stories about how it is to live on Mango Street in 1954. Some characters that help her along ht way and that play a big part in the story is Sally, Nenny, Rachel, and Lucy. They help her with living on Mango Street. 
I liked the book because it kind of made it like you were a character in the book. This will help you understand the book a little better. Another reason I think you should read this book is becasue it explains what imagrates went through back then.
Some quotes form the book: "Sally you lied. It wasn't what you said at all. What he did. Where he touched me. I didn't want it Sally. The way they said it, the way it's supposed to be, all the story books and movies, why did you lie to me?" Some other quotes are "I looked at my feet in thier white socks and ugly round shoes. They seemed so far away. " These made me want to read a sequal and see how life goes on for Esperanza. 
These are some reasons you should read the book because it will both educate you and entertain you all at once.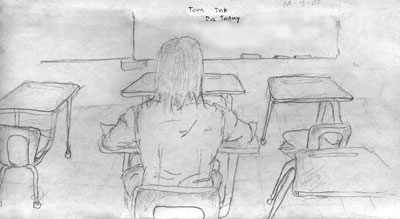 © Christopher M., Dededo, GU