Nothing to Envy: Ordinary Lives in North Korea • Barbara Demick
MAG
August 9, 2017
A captivating creation, American journalist Barbara Demick's Nothing to Envy: Ordinary Lives in North Korea recounts the lives of six individuals who endured and survived the daunting task of escaping famine-stricken North Korea into prosperous South Korea. Demick does an amazing job interviewing each escapee and translating their testimonies into a page-turning adventure. And when I say "page-turning," I mean it.
The protagonists include lonely orphan boy Kim-Hyuk, North Korean patriot Mrs. Song, her adventurous daughter Oak-hee, love-stricken boyfriend Jun-Sang and girlfriend Mi-Ran, and hopeless Dr. Kim. Demick opens with a basic background of each character, their family's social class, and the events that compose the early stages of the future escapees' lives.
An example of the complex and intriguing stories Demick transcribes include the straight-out-of-Hollywood romance between Jun-Sang and Mi-Ran, who are so infatuated with each other that both are willing to go on dangerous pitch-black nighttime walks in order to avoid being seen by neighbors. Jun-Sang, with an elitist background, cannot afford to be spotted with Mi-Ran, as her family ranks among the bottom of North Korea's version of the caste system.
Meanwhile, Dr. Kim lives a meager life even as a doctor and, without proper equipment and medicine, watches helplessly as countless North Korean children die from malnutrition. Hospitals are so underfunded that used beer bottles replace IV pouches, while North Korean officials steal UNICEF grain intended for the poor and needy.
Kim-Hyuk becomes an orphan when he finds out that his father has abandoned him. Living a life without prospects, his hunger forces him to fend for himself, oftentimes stealing from those poorer and more vulnerable than he is. Each day becomes a fight between life and death, with the smallest parcel of food dictating the victor.
Mrs. Song, a die-hard nationalist, does everything within her ability to feed her family, but finds that even this full-fledged effort isn't enough to save her husband from his slow march to death. Her rebellious daughter, Oak-hee, flees to China, where she sells herself into marriage with a farmer, who feeds her and takes care of her in exchange.
The North Korean lifestyle, as one will find, is very unique; it paints the picture of the true Communist society. So compelling and unique is this collection of stories that everyone everywhere can appreciate the value and meaning presented.
To say that North Korea and America, a Communist regime and the leader of the Free World, have basic societal differences would be a severe understatement. The majority of Americans fully understand just one way of life: ours. I would highly recommend this book to anyone who is interested in learning more about North Korean society and the country in general. Many Americans have an image of North Korea as a Western-hating, nuclear weapon-bearing country that wants to start wars. Unfortunately, we tend to jump to conclusions about North Korea's people.
Rarely do we talk about the horrors described in Demick's book. She does a fantastic job promoting the idea that the brainwashed North Koreans are merely people whose top priority is survival. Her opponents, the select number of higher-up elites in North Korea's capital of Pyongyang, find their displayed evil facade of nukes and military parades to be torn down and exposed by her powerful piece.
Each and every well-documented account has meaning. They prove to be not only deeply interesting, but also thought-provoking. Demick's work is so powerful and special that I have made a promise to somehow, in some way, devote my life to progressing the formation of a newly unified Korea.
As a former head of the bureau in both Seoul and Beijing for the Los Angeles Times, Barbara Demick clearly understands the significance of this subject; her goal is to help the general public understand it as well. She captivates the reader's full attention from the get-go as she ensures that the stories she tells contain an indescribable element of humanness.
To say that this masterpiece falls on my list of all-time great reads is not enough. This book deserves more credit than that; it changed my life. I am forever grateful that I had the opportunity to read such a work. Although I am only able to give a brief summary of each character's stories, I hope that you will pick up this book and get a deeper sense of the North Korean lives described.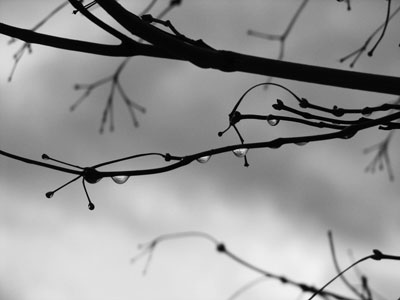 © Carly M., Hopedale, MA