All the Light We Cannot See by Anthony Doerr
July 23, 2017
I recently finished reading All the Light We Cannot See by Anthony Doerr. The book revolves around the lives of a German boy Werner Pfenning and a blind French girl Marie Laure, whose paths cross briefly during the second World War. Werner is an orphan boy who lives in a town where coal mining is the primary occupation. Werner, on the other hand, loves physics and dreams of becoming a scientist. When he is admitted to Schulpforta, a school for exceptional German boys, he feels that he is close to realizing his dreams, but the war shatters all his hopes.
All the Light We Cannot See is a story of the loss of childhood because of war. The prose is beautiful, but sometimes the pace of the story may seem slow. To be honest, of all the books I have read, I probably took the longest time to finish this one, but it was well worth the time.
Several readers have complained of the lack of character development in the book, and that is something that I may find to be true in the case of Marie Laure but certainly not for Werner. The description of his story on Goodreads is as follows:
"In a mining town in Germany, the orphan Werner grows up with his younger sister, enchanted by a crude radio they find. Werner becomes an expert at building and fixing these crucial new instruments, a talent that wins him a place at a brutal academy for Hitler Youth, then a special assignment to track the resistance. More and more aware of the human cost of his intelligence, Werner travels through the heart of the war and, finally, into Saint-Malo, where his story and Marie-Laure's converge."
He may not have stood up to injustice, but he was concious of it. He was not painfully aware of his cowardice, of his conformity with those around him despite his hatred for those people. He changed throughout the story - from a boy who allowed himself to trust his imagination, to a boy who reluctantly accepted the truth, and then finally to a boy who could see for himself the propaganda and lies he had been fed. He was criticising something he used to dream of, and his silent criticism may have no effect on the way things happened. History did not change its course because of Werner Pfenning. In the end, he died an ordinary death. He did not die saving someone or even trying to save someone. Did such a story deserve to be told? Does a story of cowardice, wrong choices and childish dreams deserve to be told? And does it deserve to be heard?
We are used to reading about the heros of dystopian novels, where teenagers are the keys to overthrowing governments. We admire their courage. We find them inspiring. We want to be brave like them. But what about the stories where the protagonists cannot come out of the mess they have created, or worse still, the ones in which the protagonists give up? The ones in which they identify what's wrong and still don't raise their voice? These stories may not be motivational, but they play another role. They don't inspire, they reveal. They reveal situations and people. They point out mistakes, and instead of rectifying them, let disasters happen. They show the worst - not to dishearten us, but to make us aware. One of the most important and difficult things in life is to look at things from others' perspectives, and books like these help us do that.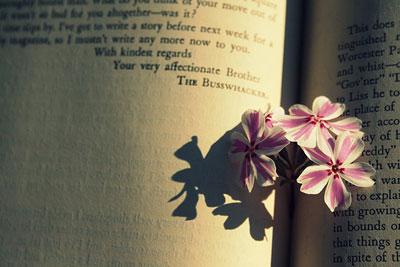 © Jordan K., Oxford, GA