Unbroken by Laura Hillenbrand
November 18, 2016
A haunting story that makes you realize that you have never truly experienced tough times, Unbroken follows the life of Louie Zamperini as he goes from Olympian to prisoner of war.

Unbroken is the true story of the life of Louie Zamperini. Throughout the book we are able to clearly see how his life progressed. The book starts off with his childhood. Louie was a troubled child, and started smoking and drinking before he was even ten years old. He was always getting in trouble with the law. His brother recruited him for the track team, and Louie became a star. He competed in the 1936 olympics and was planning to compete in the 1940 olympics, but he was then drafted to be in the air force during WWII.

During a search and rescue mission his plane crashed in the middle of the Pacific Ocean. He and two of his crewmates made it onto to rafts, and were left stranded to float across the ocean. One of the crewmates died of starvation, and finally after 46 days of drifting at sea Louie and his other crewmate made it to an island, just to find out that it was Japanese territory. Louie was sent to a series of concentration camps and was continually tortured, starved, embarrassed, and worked by Japanese camp leaders.

Finally when Japan was defeated, Louie was able to return home. He got married, but struggled with alcoholism and untreated PTSD. One day his wife made him go to a Billy Graham crusade and he committed himself to Jesus. He went on to forgive all of his captors and then dedicated the rest of his life to helping at-risk boys.
Laura Hillenbrand marvelously put Zamperini's story onto paper, and shaped it into a heartbreaking story of this war hero. She shows how incredibly tough his life was, and readers can feel what he felt, experience what he experienced all the while knowing what was running through his mind.

Although the book is filled with a tough and sad story, Hillenbrand writes a story about perseverance and the will to live and survive. Louie Zamperini is an inspiration to all readers, making them realize that all their problems are not at all important.

Even after his death, Zamperini's story is an inspiration to all who hear it. His story shows that you have to fight for what you believe in and persevere, and it will all pay off in the end. Hillenbrand's epic, bestselling novel motivates all who read it, through the tough story of a man who experienced historical events.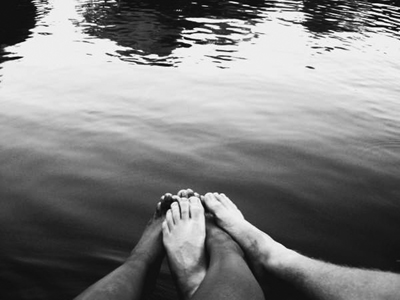 © Michelle W., Ada, MI