Harry Potter and the Philosopher's Ston by J.K Rowling
January 18, 2014
J.K Rowling is the author of the groundbreaking Harry Potter phenomenon. The story illustrates the power of friendship, loyalty and courage when standing up for good against evil. It also shows that family bonds are formed through extraordinary and shared circumstances not just blood relation.
In the first novel, Harry Potter and the Philosopher's Stone (a.k.a Sorcerer's Stone), Rowling writes about a boy, Harry Potter, who's parents have magical powers and are tragically and purposefully killed by the dark and evil wizard Voldemort. When Harry is just one year old, he is left to live with his muggle (non-magical) aunt and uncle, the Dursley's. For 11 years Harry lives as their servant. They force him to live in the cupboard under the stairs and don't allow him to do much else. Even though Harry is treated so poorly by the Dursley's, he continues to show his passion and love for others along with his genuine, giving, and caring personality.
On Harry's 11th birthday, he meets a half-giant Hagrid, who invites him to study at Hogwarts, the school of witchcraft and wizardry. While attending the school where his parents met, Harry is exposed to the secret of the sorcerer stone. The stone has the power of immortality. Harry discovers that Voldemort is trying to steal the stone to recover his own lost powers. Harry faces many obstacles in trying to prevent Voldemort from finding the stone, such as: a three-headed dog, fighting trolls, and Draco Malfoy, an unkind associate. Harry has help from two friends he meets at Hogwarts, Hermione Granger and Ron Weasley. Harry's friendship with Ron and Hermione deepens. They demonstrate their love and concern for each other and as a result Harry feels like he's finally part of a family again.
Harry Potter and the Philosopher's Stone, the first book in the series of seven, was released in 1997. Ten years later in 2007, the final book was released. The Harry Potter novels were the first best-selling, science fiction literature for children. I believe that J.K Rowling has created a magical and mystical world. Harry Potter and the Philosopher's Stone is a book that can be loved by readers of all ages. If you are someone like me, who enjoys reading magical stories and imagining them unfold, I would strongly recommend this to book and the entire series.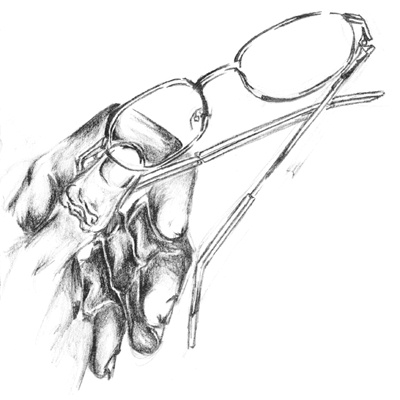 © Omar M., Philadelphia, PA