"Looking for Alaska" by John Green
September 13, 2013
"When adults say, "Teenagers think they are invincible" with that sly, stupid smile on their faces, they don't know how right they are. We need never be hopeless, because we can never be irreparably broken. We think that we are invincible because we are. We cannot be born, and we cannot die. Like all energy, we can only change shapes and sizes and manifestations. They forget that when they get old. They get scared of losing and failing. But that part of us greater than the sum of our parts cannot begin and cannot end, and so it cannot fail." (220-221).

Being a teenager, you deal with a lot of complications causing you to believe that life can't get any worse. But as you grow, you come to the realization that your teenage years are some of the easiest and most entertaining times of your life. This past year, John Green's popularity as an author has soared. His writing is full of characters with everyday problems that the reader can relate to as well. Add in love stories, life ailing diseases, and deaths of important characters and it creates a best seller (multiple ones may I add).

"Looking for Alaska" touches base on some of the more typical teenage problems such as loving someone who doesn't love you back, sorting out those annoying teenage hormones, and figuring out your true identity. But in the ways he uses the characters to portray these problems, is absolutely genius. Alaska Young is identified as the beautiful mysterious girl of the story. Even though she seems strong on paper, her problems run skin deep. Throughout the book, she opens up about her past telling her friends her emotional wounds that disable her every day. But after she shares, she still pretends to be the strong one of the group. It's not until after her surprising death that her friends begin to unravel what problems and emotions she must had faced every day to think the way she did.

Green uses his main character, Miles "Pudge" Halter's as the scrawny socially awkward kid who falls in love with the beauty of the story (Alaska.) During the book, you see Pudge grow stronger as a person, especially as he grows closer to Alaska. He falls for her when he first sets his eyes on her, but knows automatically that he can't have her. I love the way that Green doesn't immediately make Pudge and Alaska fall for one another; he makes Pudge work for it. And Pudge certainly does. But that one unforgettable night when Alaska kisses him while drunk, changes his life forever. Right after they spend the night making out, Alaska gets a mysterious call and leaves, never to come back alive again.

Killing off one of the main characters right in the middle of the book can be risky for any author, but Green is able to do it so fluently. He uses Alaska's death as a way for Pudge and the others to grow closer to one another while going on the journey of figuring out Alaska's motives. "Looking for Alaska" is a true coming of age story full of love, humor, and triumph that all reader's can relate to. I'd recommend this book to anyone and I guarantee that it wouldn't disappoint.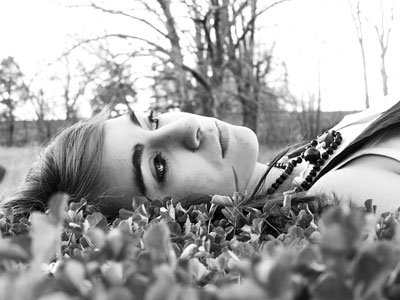 © Jasmine R., Bourbon, MI