Hoot by Carl Hiaasen
February 27, 2013
HOOT
5Out of Five
`
HOOT by Carl Hiaasen is his first novel geared towards children, and he did a fantastic job. HOOT was awarded a Newbery Honor award at its release in 2002 and spent over two years on the New York Times best sellers list. This novel has a stellar story line about how middle school students vandalize a construction site to prevent the building of a pancake house because burrowing owls live on the construction site and they want to protect the owls. This novel takes many unexpected turns and is full of surprises. In my opinion I believe that Hiaasen did a wonderful job for the first children's novel that he wrote and the Newbery Honor Award was well earned.

As previously mentioned Hiaasen's book HOOT was his initial children's book that won the Newbery Honor Award and spent over two years on the New York Times best sellers list, but before this Hiaasen was an extremely accomplished writer. Carl Hiaasen lives in Florida and went to college at the University of Florida. His first job as a writer was writing columns in a newspaper in south Florida. For his writing he has won many awards which include The Lifetime Achievement Award and many other awards. He has also had his writing featured in many famous magazines such as Sports Illustrated, Time, Playboy, Esquire, and Gourmet. Hiaasen along with his partner William D. Montalbano wrote three novels in the 1980's. In 1986 Carl writes his first book on his own called Tourist Season, which was said to be "One of the ten best destination reads of all time", by GQ magazine. Since then he has written many more books which include eight best sellers and also some children's books which include "HOOT" which was produced into a movie in 2006.

Hoot starts out as a realistic fiction story about a typical middle school boy Roy Eberhardt who goes to Trace Middle School in Florida. He is constantly being bullied by an older boy Dana who is a lot bigger and stronger than Roy and he also goes to the same school as Roy. One day on the school bus going to school in the morning Roy watches a boy running with tattered clothes and no shoes on. Roy doesn't think anything of it until the next morning when he sees the boy again running with no shoes on. He becomes curious so he decides that the next time that he sees the boy he will follow him to see where he is going. A few days go by and nothing occurs but then one morning on the bus he spots the boy and begins to run but Dana grabs him and won't let him leave the bus. In reaction Roy punches Dana in the nose and runs off the bus chasing the boy. Roy chases after the boy running full speed when he spots him running into a patch of woods near the golf course, now Roy knows where the boy lives but as he proceeds to follow the boy he gets struck in the head by a golf ball and now he is in trouble.
When Roy is brought back to school, he is in hot water with the principal and on top of that Dana wants to beat Roy up. Meanwhile across town on an empty construction site which is supposed to be the future location for a Mother Paula's Pancake house the site manager Curly is dealing with frequent acts of vandalism which include the placement of dangerous reptiles on the construction site. When Roy Hears of these events he makes the connection and supposes that the boy that he sees's running every day may possibly be connected to these events. Later that week Roy returns to the location at which he last spotted the boy. As Roy enters the patch of woods he comes across a makeshift camp which includes a fire and clothes but no shoes, Roy also comes across a trash bag which he curiously opens revealing a cluster of cotton mouth snakes. As soon as he opens the bag he is confronted by the boy who tells Roy that his name is "Mulletfingers" and then proceeds to blindfold Roy and leads him out of the woods. Roy coincidently develops a relationship with a girl in his school Beatrice Leap who later discloses that the boy Mulletfingers is her brother. Roy is then introduced to Mulletfingers by Beatrice and she tells Roy how they are the ones vandalizing the construction site because there are burrowing owls that live there and if they build the owls will bell killed. Together the three continue to protect the owls and commit various acts of vandalism.

Overall the book Hoot was a very exciting novel. It was filled with many unexpected twists and events for example when mulletfingers ended up being one of Roy's friends brothers. Although sometimes the story skipped around from Roy and his situation to Curly at the construction site and at times it could be slightly confusing. Hoot really kept me on my toes and lead to an exciting story that had a theme about fighting for what you know is right even though it may be illegal. The theme way Roy and his friends standing up against the building of a restaurant to protect the owls even thought that they had to do some things that were illegal.

In conclusion the book HOOT by Carl Hiaasen is a wonderful realistic fiction story about a boy and his friends and how they fight to protect owls that live on a construction site that is trying to be developed. This book takes many exciting and unexpected turns and the multiple situations that are going on in the story keep you on your feet and into the book. I would strongly recommend this book to anyone who is looking to read a good realistic fiction book.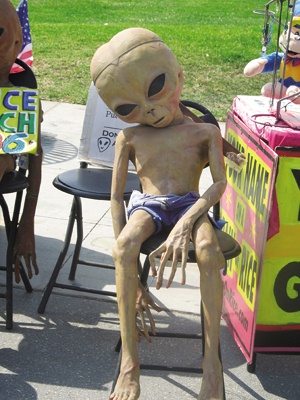 © Brian G., Phoenix, AZ