Les Misérables by Victor Hugo
January 18, 2013
Les Miserables is Victor Hugo's masterpiece. Though the novel was a bulky one, the story is quite simple. The whole story was about the people's life in Paris during 19th century. It distinguishes the life of poor and the life of rich after the French revolution.

Jean Valjean is a main character of this story. He was sentenced to four years of jail for stealing a piece of bread. He tried to escape from prison, but was caught and sent back to jail. He was released after nineteen years. His experience in jail changed his life. He tried to get a job, but not one offered him as he was a culprit. He observed the pitiful situation of the city. People who have no food and shelter are ready to commit any crime.

At last he met Bishop Myriel who gave him shelter. Jean tried to steal silver from him, he was caught by the police, but bishop saves him. This incident changed Jean's life, and he begins to live honestly. But Javert police officer tried to arrest Jean but, Jean begins to work hard and he becomes an owner of industry. He continued to live honestly, and he saves the life of Javert once.

Some of the words in this novel may be complicated, and so I recommend the use English to French dictionary. This novel was taken as film in many languages. Hugo set this novel wholly basis on the discrimination of poor and rich which was happening till today.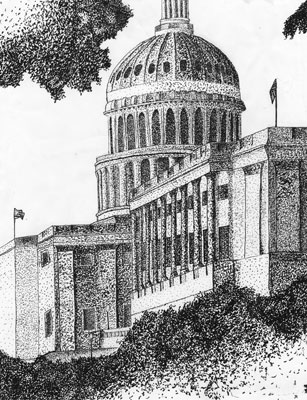 © Amy Joy S., Joelton, TN