The Perks of Being a Wallflower by Stepen Chbosky
October 21, 2012
The Perks of Being a Wallflower by Stephen Chbosky
Stephen Chebosky brings you into the world of Charlie and the uncharted territory of high school with his New York Times bestseller book, The Perks of Being a Wallflower.

Charlie is a freshman in high school who is trying to get through the year alive. He has no friends going in but with his fun personality he might come out of high school with a ton of friends. He just might have to open up to new ideas.

Charlie reminds me of myself when he goes out of his way to make at least two new friends at a football game. I can relate to this because when I first started high school I thought I would never make friends but hey I have lots right now.

Charlie loves his family and his new friends. When he is having a problem at school or even a personal problem he can always count on the people who care for him. His sister may not always be on his side and the same with his brother but they both understand that he has high school drama and they try to help no matter what.

Chbosky shows us the courage of a young guy will get him as far as he wants even if it means trying things that are really bad for you. Charlie learns that in order to not hurt people you might have to lie. Although it might seem awful and cruel it's just what you may have to do.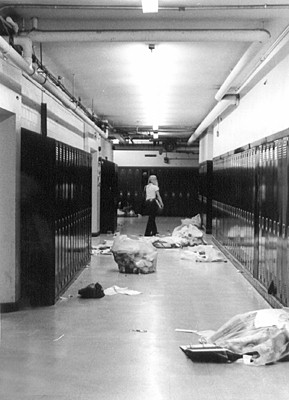 © Halsey S., Marblehead, MA