The Outsiders by SE Hinton
September 28, 2012
The Outsiders will capture both your eyes and heart as you read a book about a couple of boys living on the wrong side of town. It's hard to believe S.E. Hinton was only 15 when she started writing the book.

There is a war in this book, but not a usual war. It's a war between social groups: the Socs and the greasers. Ponyboy, Sodapop, Darry, Johnny, and Dally are the main characters of the book and are all greasers. Ponyboy, Sodapop, and Darry Curtis are all brothers with no parents, so that leaves Darry, the oldest, in charge. Ponyboy, the youngest at only 14 years old, is a green-eyed dreamer who watches sunsets and can't stand fights. He also thinks Darry despises him and wants him out of his house in the beginning. Sodapop, the middle child, is a greaser who understands and will take you under his wing. He also looks out for Pony when Darry yells at him. Soda has dark brown hair with dark brown eyes that have a spark of sensitivity in them. Darry, the oldest, is a muscular man who doesn't really want to be a greaser. He is always yelling at Ponyboy and telling him to use his head. Later Pony realizes something behind those ice cold blue eyes of Darry that he didn't think was underneath the muscles.

Johnny Cade is a 16 year old kid who has non-reliable parents and a tough life. He has dark brown hair that covers his forehead and puppy dog eyes that are dark brown. Johnny is Dally's prized possession and the only thing he ever loves. Dallas Winston, who's 17, has a record with the police (fuzz) a mile long. Dally is a very dangerous guy who got arrested at 10 and loves to go to fights for fun. Dally only loves his gang, but most of all, Johnny.

One main conflict in this book is the war between the social groups, but one night Pony and Johnny pick up the Soc's girls. Later that night at the park Pony and Johnny get jumped and Johnny Kills the big "head" Soc Bob and they have to run away and that journey isn't going to be easy. Dally says Pony and Johnny have to flee so they don't get caught by the fuzz. They catch a train to Windrixville and as Pony and Johnny ride the train and let the wind slip by their greasy hair all they can think about is what if we get caught.

Pony and Johnny camp out in an old church on Jay Mountain and after they get back from lunch with Dally, they find out the church is blazing with hot, orange fire. A nearby school is picnicking on Jay Mountain and there are kids inside so Johnny and Pony go in to save them. Pony has always wondered what it was like in a burning ember and once Pony is surrounded by embers he thought 'this is what it's like inside of a burning ember'. After they save the kids they are injured, but will they be okay?

This book really left a place in my heart. I will definitely read it again to reunite with these boys as they go through their journey.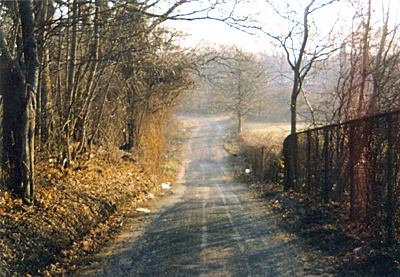 © Cameron C., Milford, CT