Binary Opposites (In Opinion): 'The Hunger Games' by Suzanne Collins
September 4, 2012
I first wanted to read The Hunger Games earlier this year, when my friends and brother were talking about them. I originally wanted to read the books before I saw the film, but I ended up seeing the adaptation with no prior knowledge of the concept apart from the fact it involved some sort of murderous game show. I enjoyed the film and the concept, however, and put the books on my to-read list over the summer.
My friend lent me her copies of the trilogy a couple of weeks ago, and once I started the first novel I couldn't stop until I had finished the series. I loved the concept in book-form even more than I had the film, and thought that finally we had a decent teen-fiction heroine in the form of Katniss. The idea of a society in which people's children are forced to murder one another live on television got me interested, but I also liked the utopia-verses-dystopia theme. Although Panem is a futuristic setting, reading about people's extreme poverty battling others' insane greed for resources and, possibly, morals, the story felt relevant to twenty-first century life.
As I moved on to Catching Fire, I became increasingly frustrated with Katniss' behaviour and the lack of exploration into other character's backstories. I liked the characters from previous Games, and wanted to delve a little deeper into their individual experiences before they died. Finnick and Haymitch's stories made up for it though, and I enjoyed watching the rebellion unfold. President Snow creeped me out but, again, I wanted to find out a little bit more about his psychology and history. Katniss, meanwhile, seemed to do more dithering than she did fuelling/stopping the rebellion. I wanted her to make up her mind about whether to commit to the Districts, run away, or give in to the Capitol. I also wasn't sure where she stood with her relationships with Peeta and Gale – was she serious about marrying Peeta? Did she know their faux engagement would only last so long before the districts went to war and there was no need to pretend? Would she continue with the engagement to present a united front even if war broke out? Did she genuinely want to marry him?! I also got a bit confused about Beetee's plan to electrocute the other tributes, although that could have been because I was reading late into the night, glued to the book!
I started Mockingjay about two days after starting the series – despite initially struggling with the first-person narrative, I was enthralled by the trilogy – and was looking forward to seeing what happened to both Panem and the characters. In the end, though, I just got frustrated. Katniss spent most of her time either knocked out in hospital or wandering around, when she could have been catching up with her best friend, and working out her feelings for him (I wasn't entirely sure what they were until the end of the novel). The lack of action was compensated by some excellent fight scenes and by the final few chapters I couldn't wait to see Snow get his comeuppance. But… it didn't seem to happen. Katniss' team got killed as soon as they got established as characters, or sooner, and Prim died before I quite realised that I was at the peak of the book. Then, again, nothing much seemed to happen for several pages. I couldn't work out why Katniss' mother never said goodbye in person, or why Gale was banished in just a sentence.
In what felt like a handful of pages, the series was finished without many loose threads being tied up. What went on during Katniss' trial? What happened to Gale, District 13, the prep team, the government? Why did Katniss elect to keep the Games when she hated them so much, Prim's death notwithstanding? How did Cinna die and what had happened to Effie before she defected? I felt like too much was being implied and not enough was actually stated; which would have been fine if the series had been left open, but the epilogue proved it wasn't. I put the Mockingjay down and, instead of being sad the story was finished, I wanted to either read or write a fan fiction with an ending that made more sense. My frustrations at the characters' choices aside (and I get frustrated with characters from most books!) I got the feeling that Suzanne Collins was writing to either a too-strict deadline or a too-strict word count.
Either way, Suzanne, if you fancy explaining a few loose ends, or want someone else to write an explanation for you, let me know!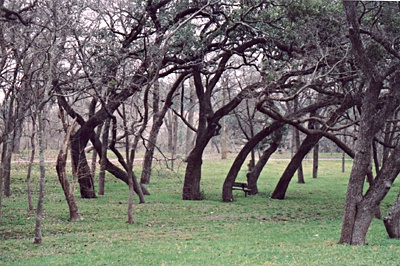 © Lauren W., Robinson, TX