Into Thin Air
July 23, 2012
Into Thin Air is a compelling, drama filled piece of literature that follows a team of climbers as the work their way to the summit of Everest when tragic hit them; death, death and more death. This book was exceptionally well written. You get so much insight as to what took place each and every day while the team sat in terror. This book was so well written that you could actually put yourself in the book, which, in my opinion is an extremely important element to readers.

The paramount part of this book was its writer, Jon Krakauer, a survivor of the 1996 Everest tragedy. He did an extraordinary job of putting you in each climber's situation. He gave you the insight on every detail that happened throughout the six weeks the team was on the mountain. Krakauer gave you every detail from the freezing cold temperatures to the smell of the tent at night. That is another key element, one that helps you place yourself in that moment with those climbers. My favorite part about Jon Krakauer would be that he gives you the background to the things he mentions in the book. He gives you the history about the different climbers of Everest, the different guides and there guiding businesses, he gives you the history of Sherpa, even the history on the oxen who pulled the ox cart. The background of the book and the history on different parts of the book is another key element that helps you put yourself in the book, with the climbers. Although Jon Krakauer did and exceptional job of writing this book and giving you the tools to place yourself in the book, he by no means hyped the climb. He never stated or insinuated that this climb to the Summit, although it was something he always dreamed of, was a dream fulfillment. He clearly writes of the tragedy of the climb, and not once in the book do we see him write of the fun times, if there were any, on the way up the mountain.

Although a very well written book with lots of detail, I believe some of the minute details could have been omitted. Some were very well placed and needed, but others I could have figured out just by reading on throughout the book. That being the only drawback to the whole book, I would recommend this to all who are looking for a historical book to read.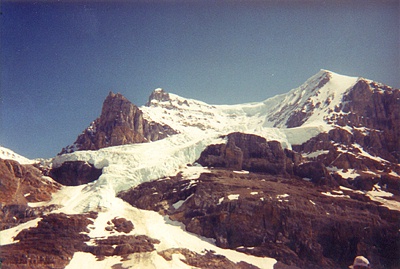 © Julie B., New City, NY