Abuse for Drugs in Teens
May 10, 2012
Book title and author: Shelageh Ryan Masaline
Title of review: Abuse for Drugs in Teens
Number of stars (1 to 5): 3

Introduction
This book explains about drug abuse for teens today. There are different stages of drug abuse, different reasons why people use drugs. The use of Marijuana can lead to more dangerous drug uses. Drug abuse affects our society.

Description and summary of main points
Not all drug abuse is from illegal drugs. Prescription drugs abuse as gotten way out of hand. Even things that you inhale can be abused as drugs. Athletes abuse steroids. Alcohol and tobacco are abused.

Evaluation
There are many warring signs for drug abuse, and many dangers. Drug abuse has been around for over fifty years. Some drugs are newer to the scene of drug abuse. Some drugs are older and just the same as when it first started.

Conclusion
This book addresses the problem of why teens chose to use drugs. It could be family problems, peer pressure and low self-esteem. The book shows you how to cope with life and shows u not to use drugs.

Your final review
This book is a good book for teens to read. It could also help adults to understand what kids face in today's time. Why teens chose to drugs in the end.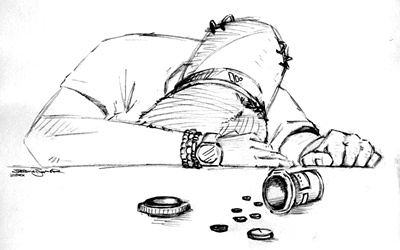 © Jeremy B., Austin, TX