Miss Peregrine's Home for Peculiar Children by Ransom Riggs
May 9, 2012
When Ransom Riggs moved to a small, fishing town in Florida, where there was nothing to do for younger children, Riggs started creating stories. Riggs continued to write stories and create films throughout his childhood. Upon graduating high school, Ransom attended Kenyon College for English, and then proceeded to Los Angeles for the film school of the University of Southern California, where he currently resides. His novel, Miss. Peregrine's Home for Peculiar Children, is his first Best-Seller and he plans to continue writing.
As a child, Jacob's Grandfather told him stories of a magical place filled with peculiar people that battled dark creatures, lead by a fantastical woman, Miss. Peregrine. These fairy tales made Jacob's mind "unusually susceptible to nightmares, night terrors, the Creeps, the Willies, and Seeing Things That Aren't Really There." As Jacob has grown older he began to debunk the myths he was told in order to alleviate some of the anxiety, only to reveal an equally terrifying truth. Now, Jacob's Grandfather has died and Jacob begins to wonder: What if the tales were true? Was there really a Miss. Peregrine? What about the children? Jacob's quest for answers leads him to a small, isolated island off the coast of Wales. Will he find answers to his questions?
This science-fiction mystery follows Jacob's point of view as he tries to discover what really happened to his grandfather and debunk, or prove, the fairytales he was told as a child. What he finds is a magical place in a time loop, a dimension that repeats the same day over and over again.
Ransom Riggs writing style in this novel is exceptional. The story line and how he wrote the story based on photographs is very creative. The words alone give in-depth imagery, which is only reinforced by the pictures. The only thing I would improve is the beginning; it tends to be a little slow on the build-up, but when you get a few chapters in, you cannot put the book down due to the eerie suspense, which is why I strongly recommend this book to anyone from adolescence to adult who enjoy strange and quirky mysteries.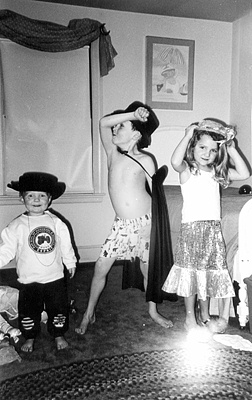 © Courtney M., Marblehead, MA