Miss Peregrine's Home for Peculiar Children by Ransom Riggs
April 20, 2012
Remember all those stories your parents told you from "I just talked to Santa Clause and he told me that you've been very good this year" to "the tooth fairy texted me and told me that you need to floss more." Well take those stories and exaggerate them ten times more. This was life for Jacob living with his grandfather Abe. Try going to school with stories like that. Yah, it didn't work out for Jacob either. Miss Peregrine's Home for Peculiar Children is fictional and written by the extraordinary Ransom Riggs. It circles around sixteen year old Jacob. After the tragic death of his beloved grandfather, Jacob suffered severe trauma as any person would after losing such an important figure in your life. Yet, seeing a thing that no one can see is as severe as it gets. They blamed it on his grandfather. From his story telling to his dreadful childhood, Jacobs' grandfather was never normal. At a young age his grandfather was shipped off to an orphanage on a mysterious island. In order to get closer, his shrink suggested he visit the orphanage for himself to set all his grandfathers tales to rest. Yet, he finds more than he'd bargained for at this island. Twists, turns, action and yes, ladies and gentleman there is romance; this book is quite a handful.

Just like Jacob and his grandfather this book is unusual. It has a whole collection of old vintage photos to go along with the story. This aspect creates a curiosity in the reader that makes you keep reading until you can figure how each picture relates. Because there are some pretty peculiar pictures.

Not many books can relate to this strange thriller in fiction. When Jacob discovers the time loop inhabiting the peculiar children his grandfather had described about. He finds lots of bizarre kids with out of the ordinary talents. However, not everything is safe in the never changing time loop Miss Peregrine has set up to protect all peculiars. A group of hollows hunt peculiars. Now Jacob is in charge of keeping the peculiars safe but how can he do that when he believed they were fake for almost all of his life?

Overall this book had good sentence structure." Morning brought rain and wind and fog, pessimistic weather that made it hard to believe the previous day had been anything more than a strange and wonderful dream." (pg.179.) and "To have endured all the horrors he did, to have seen the worst of humanity and have your life made unrecognizable by it, to come out of all that the honorable and brave and good person I knew him to be— *that* was magical."

"We cling to our fairy tales until the price for believing in them becomes too high." If this story has a message I would imagine it to be this. Never stop believing. No matter what other people think, want or do because the only opinion that matters is yours. So pick up this book and believe again for it is a truly peculiar story.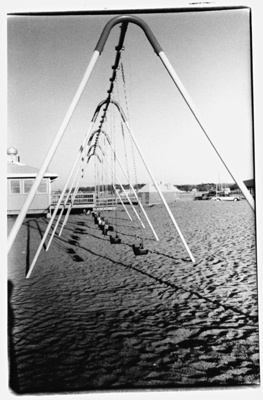 © Gina M., Marblehead, MA