Monster
October 3, 2011
My opinion of Monster, by Walter Dean Myers, is that the book is awesome and entertaining.
It keeps my eyes open and keeps me on the edge of my seat. It is a very interesting book; from the first chapter I read out of Monster it has been entertaining. There is a young teenage boy in jail and he is in there for so long he says he can invent his own story. Sooo…. He does.
Monster takes place in prison. Probably in the late 1920's to the early 1960's because they still had racism going on. The main characters are Briggs, O'Brien, Steve, judges, Harmon, Officers, and his inmates. As this nerve racking story turns into realistic fiction the emotion of Monster gets sad and emotionally and sometimes wanted. My weakness of Monster is the characters and the way they get treated because they are African Americans. Steve Harmon is an African American guy and he shot somebody because of self-defense. Steve Harmon shot an American.
Monster is for teen and adults 13-34. Monster isn't really a book an adult or an elder around 40-70 would be interested in. I would give Monster 8 out of 10. This is one of the authors' best books that I have read so far. I am going to keep reading all the books by Walter Myers. His books are filled with excitement and mysteries. So if you like mysteries you should go and check out some of Walter Dean Myers books.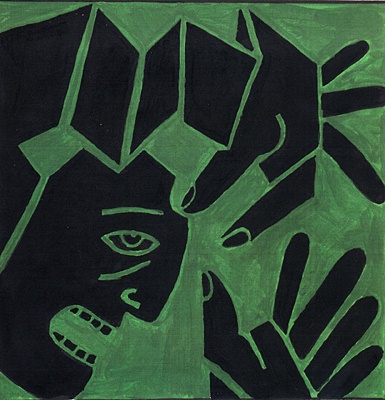 © Hilary L., Oakhurst, CA