Battling for Disgraceful Fortune by Suzanne Collins
June 1, 2011
Imagine being forced to fight to the death against 23 other teenagers from around the country just to make your government happy and to entertain the people. Not only are you fighting these innocent boys and girls, but you're also fighting things such as hunger, blistering cold, scorching heat, and multiple mutations of different animals. You never know when someone could be watching you, ready to thrust a sharp spear through your heart or whiz a knife though your neck. Welcome to The Hunger Games by Suzanne Collins
If you're looking for a blood-spilling, spear-throwing, knife-flinging, fireball-shooting and tear-jerking drama, well you've found it. This book has it all! The Hunger Games is set in the United States far, far into the future. It is now known as the country of Panem: a city divided into 12 districts each with their own special industry to contribute to the Capitol.
Katniss Everdeen (the main character) lives in the lowest district in Panem: District 12, a place where a stale loaf of bread as food for a couple days is a luxury.
When Katniss decides to throw herself into the annual Hunger Games, her whole world takes a turn for disaster. Her family has already been through enough tragedy with her father's death in the coal mines, and now she is at extremely high risk of death. She must fight her way through the obstacles of the Hunger Games to make it home to her family and keep them from starvation.
This book will have you hooked in no time. I wasn't much for books in general before this, but I couldn't put this one down! Every sentence keeps you wanting more and more. You will feel like you are in the arena with Katniss through every heart-stopping moment she encounters. Will Katniss go for a physical blade swinging approach at her opponents or will she outsmart them with her wits and knowledge of nature? Will she prevail and bring fame and fortune to her district? Take the incredible adventure through The Hunger Games to find out!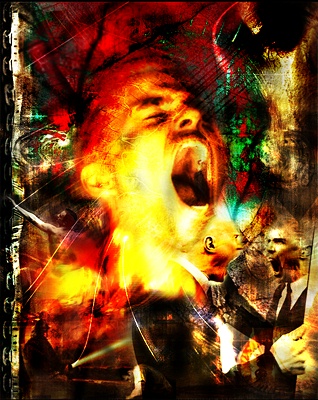 © Mark P., Woodside, NY