Intenesely Alice by Phyllis Reynolds Naylor
December 16, 2009
Don't you wish everything could go back to normal? In one single instant, everything can change. Full of life- the good, the bad, the intense, and the heartbreaking.
Intensely Alice is written by a very descriptive author, Phyllis Reynolds Naylor. She has written 21 Alice books not including the three prequels. She was born January, 4 1933 in Anderson Indiana (USA). Intensely Alice is the number one book to read when you need a good laugh, a book to talk about with your friends or a bit of sweetening into your life. Alice reunites with her friends in the summer and seeks for something wild before her senior year. Alice volunteers in a soup kitchen for the homeless, looks forward to her cousins wedding in Chicago, trys to click with her stepmother and wonders if it is time for Patrick and her to finally have sex without her friends or parents knowing. Just like Alice, her friends are working on their beliefs, themselves and relationships. While some worry about that others wonder if it was gods plan towards one of their best friend's death.
I have realized that I absolutely love this novel it's the last book of the series. I don't know what it is, but Intensely Alice had the same and extra elements that made the other two books I've read before this one so fresh. My favorite part of the novel was seeing Alice's and Patrick's relationship unfolds. I think that was neat how both of them got to discover each others inner selves and learn how to control themselves when tempted. I think the novel is well structured and has details that immediately create a picture in your mind. I love how Alice expresses her emotions and feelings throughout the book and sometimes even get attached to her feelings and put you in her shoes. Alice's personality and her emotions immediately shine as you read the first sentence in the book. She is faithful, creative, and willing yet shy. Phyllis Reynolds Naylor has really built her Alice series well and has progressed in each and everyone. When I finally finished reading this novel I kind of knew what theme Intensely Alice hold. Whenever, whatever, wherever life can change in an instant maybe leading towards good or bad. One question that Alice, Pamela, Gwen, Patrick, Liz, and the rest of the crew wonders is why it was Mark's turn to leave them without an answer to his death. Alice's friends were assuming it was gods plan for the accident to occur, but if it was his plan then why did the accident have to happen to him? Since Alice didn't know where she fell in when it came to religion, she kept quite while the others discussed. If I was her I probably would have kept quite, trying to avoid embarrassment. Still the question is still to be solved.
Intensely Alice is one of a kind piece of writing that represents a part of everyone's life in some sort of way. Almost anyone can relate to this novel, sometime in their life. I recommend this novel especially for girls or anyone who loves to read. And even if you don't like to read, you'll find yourself enjoying them just as much as you like to watch TV and eat ice cream because I was one of them. Come on and jump into the pool with Alice and her crew in her wild summer and everyone else's ordinary life.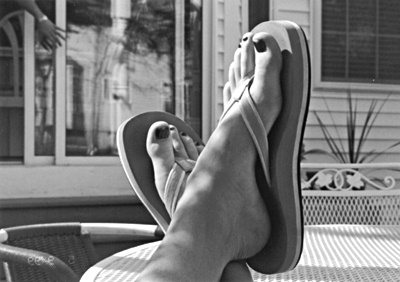 © Alexa S., Marblehead, MA