(The Mediator) Love You To Death by Meg Cabot
November 1, 2009
(The Mediator) Love You to Death



The title I was reading is (The Mediator) Love You to Death, the Author was Meg Cabot who wrote it for teenagers or for people wanting a love story. This is a popular title from the author of: All America Girl: Ready or Not, Teen Idol, Avalon high, Nicola and the Viscount, Victoria and the Rogue and The Mediator Series.

Susannah Simon moved from her Mum's house to live with her Step Dad and Mum, who recently got married in California. Suze's Dad had died and her Step Dad is Andy who has three son's called Brad, David and Jake. Suze calls Jake sleepy because he works at night and is always tired throughout the day. She calls David Doc because he is so smart, he could be a doctor. She calls Brad Dopey because he is really dumb. Apart from the ability to see ghosts, Suze has to deal with a very angry one at her new school who is intent on killing her and her new boyfriend (who just happens to be the angry ghosts ex). To top all this off, Suze has a mega hot ghost named Jessie living in her bedroom, who refuses to moves on to the "Afterlife". Could it be dangerous to fall for this ghost?

In the novel, the first in the series we see Suze ending up killing the ghost hunting her at her new school. We see her falling for Jessie and the relationship is developed throughout the series.

I like (The Mediator) Love You to Death because combines a love story and action which means it is exciting.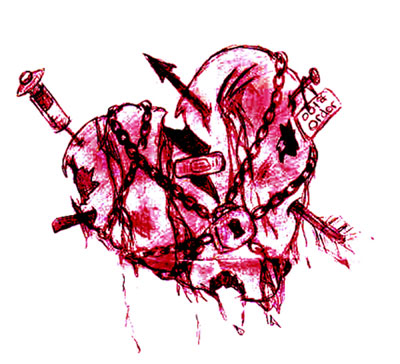 © Asia B., Hudson, MA