"Namasté (The God in me sees and honors the God in you)"
October 1, 2009
This amazing and true novel makes people wonder about the past and the present, and if the never ending cycle of racism can ever be broken. Melba Pattillo Beals, author of Warriors Don't Cry, wrote about her life integrating Central High School in Little Rock, Arkansas. In the 1950's a lot of people weren't treated the same way as others, and Melba was one of those people. Since she was a child, all she wanted was to be accepted by white people, yet she was black and that was not allowed. Melba went to an all black school and when they asked if anyone wanted to go to Central High School she volunteered. It took a lot of work to actually start school, but with the help of her family she could do anything. Governor Faubus was against integrating schools so he sent in guards to keep the nine black students out of the school. President Eisenhower took away the guards, but sent in the 101st Screaming Eagles Troops to protect the students. There were 101st posted in almost every room because the white children at the school would attack and physically injure the Little Rock Nine. The segregationist children would stab them, kick them, light them on fire, and even try to blind them. Each black student had one 101st bodyguard. Melba's 101st was named Danny. He saved her in many incidents and he was a good friend to Melba, but after about a month they were gradually taken away. Eventually the 101st were taken away and the nine were pretty much alone to fend for themselves. This book shows the struggle to persevere even under extreme pressure. Sometimes ones ideals are so strong that they are willing to put up with a great deal of challenge.


Freedom is being able to choose your own path, and having a community that accepts and helps you. If someone is free they can be who they want to be, say what they want to say, do what they want to do, feel how they want to feel, and go where they want to go without people imposing their will to stop them. Melba was fighting for all black children to go to school where they choose and to be able to alter the path set out for them. Melba chose where she wanted to go to school even though the school was conventionally white. After Danny and the rest of the 101st left Central High School Melba just wanted to, "turn and run, but I thought about what Danny had said; 'Warriors survive.' I tried to remember his stance, his attitude, and the courage of the 101st on the battle field." (p163). She also chose to believe with all her heart that integration was possible. In her diary Melba wrote, "A girl smiled at me today, another gave me directions, still another boy whispered the page I should turn to in the textbook. This is going to work. It will take a lot more patience and strength from me but it's going to going to work." (p 161). Melba felt that her freedom was possible.


Melba was brave enough to take action because she was so committed to her freedom. She and the rest of the Little Rock Nine were the first black students to go to an all white high school, Central High School. Melba was not only fighting for the right to go to the school of her choice, but for the freedom to join other segregated activities such as riding the merry-go-round and using a proper bathroom and drinking fountain. She remembered that, "at age five, I learned that there was no space for me on the merry-go-round no matter how many saddles stood empty." (p 8) From that moment on, she had a drive for equality. She didn't want to always have the lesser version. When she was young she, "looked over to see the shiny chrome fountain the white people used. I didn't want to go to our fountain marked 'colored'. It was the old dusty one located in an isolated part of the store, where I was afraid to go even with my mother." (p 7) Melba says that the task that remains is "to see ourselves reflected in every human being and to respect and honor our differences." (p 312) Her dream of integration was for equal treatment and privilege for all people.


Melba was allowed to go to school at Central High because of the Supreme Court decision in Brown vs. Board of Education. The lawyer who won that case, Thurgood Marshall, tried out his winning arguments with the Mendez vs. Westminster case in California. The Mendez family sued the school district when their children were turned away because of their dark skin and Spanish last name. After the school found out that Mr. Mendez had gotten a lawyer, they agreed to let his children go to school. Sylvia Mendez remembered her father saying, "Forget it. I'm going to do this for everybody." (Hendricks) Mendez decided to fight on behalf of all children. Integration meant to Mexican American that all children could go to the school of their choice and not have to worry about racial prejudice. They wanted to go to a school where they could learn about science and literature, but the Mexican schools were dirty and only taught labor skills. The success of the Mendez case started a trend to fix many other inequities in California. Within two months, the governor, "pushed through a state law invalidating all segregated facilities in California – swimming pools, movie theaters, public parks and schools." (Hendricks) The struggles of one ethnic group can influence the rights of other groups. The Mendez case fought for "todos los ninos." (all the children)


Even today, after all of the work, segregated schools still exist. Though it isn't a law, social status influences segregation. The children in African American and Mexican neighborhoods have to go to school in a poor school. The rich white people have schools with a better educational program. In poor schools, the environment is shaped by many new teachers (after one couldn't wait to get out), parents who have no control, and gangs. These are the schools that, "account for most of the nation's 'drop-out factories,' where a frightfully large share of the students, especially young men, fail to graduate and too many end up virtually unemployable." It is for that reason that so many children got to poor schools. When their parents dropout of school and can't get a job, that is the automatic path set for their children. People will only truly be free when they pave their own path, and step away from the insanity of race.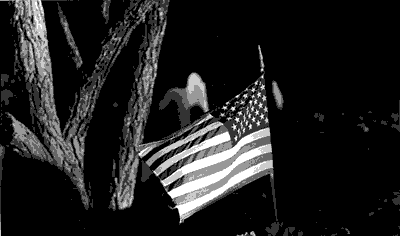 © Kimberly R., Marblehead, MA