Book Review: Ready-Player-One
July 15, 2019
Ready-Player-One is a science fiction novel written by Ernest Cline. The story takes place in the year of 2045 where the world collapses due to climate change and overpopulation. To escape this reality, most people spend their lives in a virtual reality system named the OASIS, where they are able to build their own characters and hide their real identities. The main character Wade is one of them. In OASIS, Wade is a senior student in high school, and he participates in the hunt for Halliday's (OASIS creator) Egg. During the hunt, Wade collaborated with 4 of his friends and competed against the hunters from IOI, (Innovative Online Industries) a corporation trying to take over the entire OASIS system. During this challenge, Wade's group figures out the given riddles, find the keys to the gates and finally found Halliday and his egg. After they win the hunt, Halliday gave Wade the permission to be in charge of OASIS and the access to a button that can shut down OASIS forever. By the end of the story, Wade realized that he doesn't need to live in OASIS anymore.
Ready-Player-One conveys various messages to its readers. The word "oasis" means a place in the desert where people can find water and rest from the harshness of the dry sand. Likewise, in the story, OASIS is a way for people to avoid issues in the real world and to be anyone they want.
I gave this book a 4 out of 5 because the story is meaningful and has a lot of vivid description of the characters' inner thoughts. Furthermore, the relationship between characters are very clear for me to read. However, the two things I don't like is that the novel has too much information about Wade's personal background and daily life in both the real world and OASIS. I think the storyline should be more focused on Wade's thought about OASIS and how his thought changes through the hunt.
If you like the stories about characters realizing the true meaning of things in their life, such as The Alchemist by Paulo, you will surely enjoy Ready-Player-One.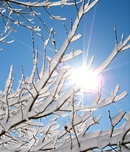 © Barbara S., Hoffman Estates, IL