Bowl Rice Review
November 27, 2017
I reviewed lots of different foods that were chinese from the foods being hot and sour soup to the fortune cookie they are always suppose to give you when you order any type of chinese food I will let you know if i would recommend them to you and i would review them in general from how they look to how they taste. The following meals were the ones that i ended up reviewing. I ended up reviewing the Hot and sour soup, the Fried Rice, and the String Bean. In the place that I ordered this type of food was called bowl rice which was a chinese restaurant.
The restaurant wasn't really high quality because they didn't have many customers and they didn't really have the place designed they had a kitchen on the back and they had 5 tables in the back for the people to sit and eat. Other than that it's time for the review.

Some of the most needed things in chinese food would be rice and sweet things. Some of the foods that i reviewed were Hot and sour soup made with lots of different ingredients such as green onion and soy sauce. It wasn't good because you were only able to taste the onion and nothing else it had a really strong smell of soy sauce and nothing else. It also tasted like soy sauce and onion and nothing more. It was also not spicy whatsoever and it was really hot as int the temperature of the soup.

The next food was the Fried rice which was my favorite of all of the three foods. It had a brownish goldish tint to it that made it look like it was really fried. The ingredients included eggs, scallion, carrots, peas, soy sauce, and spicy sauce if you would like to add it, i added it on mine which made it a bit more spicy but it kept it tasting good. It also included some pieces of shrimp that were like an orange color tint that made it look like it was spicy. After i tasted it the rice and the shrimp came perfectly together that made the taste of both of the foods twice as better and it made it delicious. Also having vegetables in there didn't make it taste any worse it just made it taste better.

The last food that I tasted was the string bean. The ingredients contained onions, string beans,house brown sauce and other ingredients such as rice and shrimp. The rice was phenomenal just like the rice in the fried rice recipe. It included a lot of onion on it which made the taste go away a little of the shrimp and the rice. I wouldn't recommend this recipe to people that don't like onion but the type of people that like onion this would be one of the foods that you would like. I would rate this a 6 out of 10 because i really don't enjoy eating onion because for me personally i hate onion but the entire recipe together most of it was pretty good but the onion made the combination not the best.

In conclusion the place of Rice Bol could've been better but it' food was really good. It consisted of a lot of sweet and hot things also it contained lots of onion and spices. I would recommend this place to people that like chinese food but especially foods that contain onion and sweet rice. I rate this place overall from their food to their customer service and their look i rate this place a 6.5 to 7 out of 10 because it was rlly good but the place wasn't the best.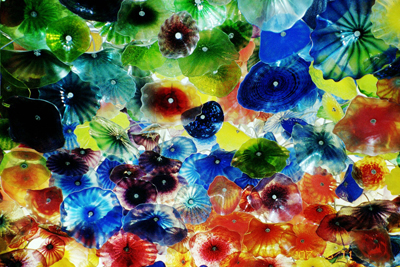 © Shawn P., Las Cruces, NM