Rafain Brazilian Steakhouse
November 25, 2017
Rafain Brazilian Steakhouse was originally located in Churrascaria in Southern Brazil, near the famous Iguassu falls.The founders where Olimpio and Philomena and when they started the restaraunt they used diffrent methods that led them to tremendous success.All the success led them to have amazing reviews on social media.
I recently went to the steakhouse located in 18010 Dallas Pkyw ,Dallas,TX 75287.When I went inside the restaraunt it was so calm and nice.The lights were not so dark or too bright.There was a wall filled with champain that would catch any humans eye.When you walked by the salad place you could see the fresh food and all the greatness in it.
When i sat down there was a glass cup of water in each persons seat.In the middle of the table there was a basket filled with little balls of garlic bread with sprinkels of cheese.you start with the salad so I got up and saw all the health food you can think of.I put lettuce, tomato, asparagus, carrots, broccoli salmon on my salad.For the dressing I put ranch and mayonise and for the final touch I added some french fries.
After I was done with my salad all the juicy meats started coming in.There system was pretty smart you would have a sircular card that was red and green and when you were full you turn it red but when you where still hungry you would turn it green.As you all know me i did not turn it to the red side.In my plate I put beans and rice and ofcourse french fries.But I was mainly looking for those juicy ribs.I ate half of every meat you can think of, I ate spicy meat, steak, pork chops, filet migno, meat wrapped with bacon, you name it, I ate it.I ate two plates of beans and rice and a bunchload of french fries.For dessert I got the most simplest but the most tasty.I got vanilla with caramel on top, too good.In my opinion this was one of my best experiences I have had.This 100% was my moneys worth.Also there service was the best they had everithing you need in less than 10 minutes."There is no sincere love than the love of food".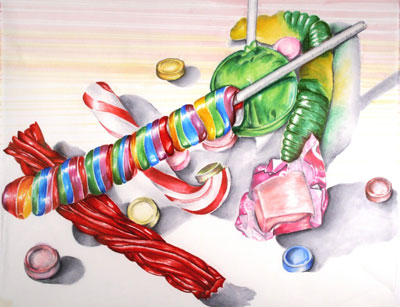 © Jamie B., Fairport, NY