Starbucks Caramel Frappuccino
November 26, 2017
The food item I made my review on is a Caramel Frappuccino. It is a famous product from a coffee shop called Starbucks. The first thing I'm going to talk about is inside the shop. The shop was very spacious and had lots of tables and lots of chairs for someone to sit in. The shop also offered free WI-FI that was running fast. The workers were nice and caring. They were careful and attentive with my order to not mess it up. The service/personnel were very efficient. After I ordered I had to wait a bit because of simply the amount of people that were ordering at a time. I would roughly guess there was about 20 people ordering and about 30 in the store itself. When I finally got my order, they shouted my name and they gave me my coffee. When it comes to the stands availability, there was sugar, salt, and milk. There was also 2% and whole milk to put in your coffee if it was too strong for your taste.
When it comes to the product itself it was very distinctive. I could taste the strength of the coffee and the caramel, but they were complementing each other quite well to make the coffees taste. When we talk about the amount of ice in the coffee, you could feel the ice in the coffee giving it texture and was making it very cold as well. I also notice the workers put some coffee beans in the coffee to give it extra flavor.
And lastly the shape. The shape of the cup was a 24-oz cup. It was very tall and was called the "Grande" size cup. The straw was big and a bit taller than the cup the coffee came in. It was also green and reached all the way to the bottom of the cup. The lid had a very good fit on the cup and did not come off easily. The cup itself was clean and very easy to hold.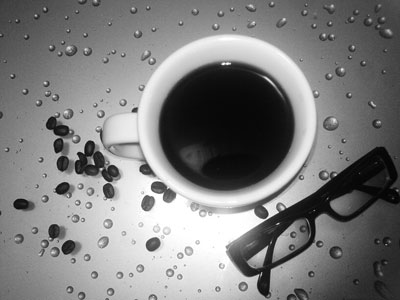 © Hannah U., Staten Island, NY