Bear Gummies
November 26, 2017
Bear Gummies
What I am writing about is the gummy bear, and why I do and do not like it. Many people fight whether if the German gummy bear is better than the American , or if they prefer Haribo or Trolli. But I am just going to be talking about the average gummy bear, and the things that are good and bad about them.
What I like about the  gummy bears is how simple they are.  Simply designed, simply delicious. Plus, I love how they seem clear and colorful. It really make me want to eat some. Also, the gummy bears can satisfy you at a cheap price, just like pizza.I also like how they have been made into vitamins, and will also soon be made to be good for your teeth. This makes it easier to convince Moms to buy them while at the store, which is is a pretty good thing.
And now the cons. One thing I don't like about the gummy bears is that they are made so small. If I want to get an actual bite size portion I have to get around 5, which is already a good fraction of the bag. It would be nice if they were a bit bigger. Also, I don't like the amount of flavors. I feel like there should be more such as blueberry, tangerine, and fig. And the worst of all, sometimes I can't even open the bag! The bag should come with some cheap scissors or something so we can actually be able to open them. I mean, why would they sell them if you can't eat them.
Gummy bears are excellent, in both taste and look. They might need a bit of improvement, but it doesn't matter. As long as I have a pair of scissors and a couple of bags, I'm fine. Really, you need to get a couple of bags with that gummy size. Anyways, with a couple of improvements, they may have a chance to become better than M&M's. They should start with making gummies bigger. Or compact so more can fit in the bag, and our bellies.

Sources-
Burt, Jacqueline. "A Brief History of Gummy Bears." Bon Appetit, Bon AppÉTit, 10 Oct. 2014, www.bonappetit.com/entertaining-style/pop-culture/article/history-gummy-bears.
ih-edg. "Merced, CA Family & Cosmetic Dentistry." El Portal Dental Group, www.elportaldentalgroup.com/FromtheDentistsChair/tabid/20073/ContentPubID/811/settmid/41694/Default.
"Gummy Bear." Wikipedia, Wikimedia Foundation, 6 Nov. 2017, en.wikipedia.org/wiki/Gummy_bear.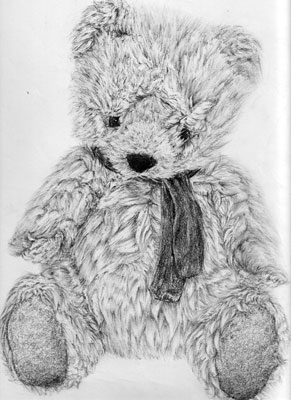 © Sarah F., Birmingham, United Kingdom