Texas Roadhouse
November 25, 2017
My experience in the Texas Roadhouse was OK. When we were outside there being many people in the parking lot. We had to wait for like an hour to get inside at least. I played aroud with the rocks outside meanwhile my parents were in line. I saw all the lights hanging from the roof and light post. I didnt see the flags because it wasn't windy.
After playing and looking around for an hour we finally made it inside and it started to smell very good. The floors were made ot of wood and the walls too. I saw a huge painting in the center of the building. The place looked very nice and old style from the inside. The people working there gave us an alarm that buzzed when it was our turn. It took like 30 minutes for the thing to buzz which was nice because my family and I were about to leave. We gave the machine to the person and took us too our table.
There were a lot of things on the menu, but I first choose a drink. When they gave us our drinks we were ready to order our food. I ordered something called Roadkill which was a 10 oz steak with sauteed onions and sauteed mushrooms, and jack  cheese. They also let me make a choice of two sides. After  like 30 minutes of waiting for our food finally came and it looked deliciuos. When I started to eat the food my taste buds exploded with delight. I liked the steak so much I didn't want to stop eating it. After we were don we paid and left a 5-dollat tip on the table. I want to go back another day and choose something different.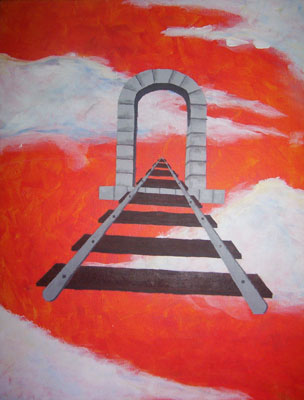 © Nicole J., St. Louis, MO