Jeffree Star X Manny MUA Bundle
November 22, 2017
In this recent year, the beauty community has heard rumors of Jeffree Star and Manny Gutierrez (Manny MUA) possibly doing a collaboration on a few cosmetics. After months of suspicion, their three-piece collection was launched in late september of 2016. The collection included one Skin Frost highlighter and two Velour Liquid Lipsticks. Comparing the pros and cons, everyone is dying to know if the three-piece bundle is worth it.
When these items were first purchased, the shipment took about a week to arrive which is pretty standard shipping estimates. The box and unicarton looked visually stunning. The black and iridescent sleekness of it all looked very edgy yet had an elegant, simple feel to it. The amount of product you receive is much more than you would get from other items on the market.

Most of the advertisement that promotes the collaboration is online. Whether that be on their YouTube channels, Instagram's explore page, or online blogs. Famous makeup artists such as Laura Lee, Nikita Dragun, and James Charles have definitely been helped with the appeal of these products to all their fan bases. A major drawback to Jeffree Star's cosmetic line is that he has conflicts with other people and their brands, and this really limits the potential consumers for his products.

When it comes to the application of these products, the icy peach highlighter blended flawlessly on top of foundation and any other base. The burnt coral lipstick shade applied very smoothly and was very pigmented. The cool toned brown shade was pretty blotchy and a little bit more on the sheer side compared to the other lipstick. This could just be a manufacturing error, but the application of that shade was less than. Other than the application, the hues of these products were gorgeous. The brown lipstick shade should made to be more skin tone friendly, it would not look very good on people with darker skin tones.

Fortunately, the price point for the three item bundle was $50, which is about $30 less than buying these items separately. These products generally had a good quality weren't a waste of my money. The highlighter was very blinding, which is always appreciated. The two liquid lipsticks were good too but should be more universal when it comes to how they look on different skin tones. Overall, considering the advantages and disadvantages, I think that this bundle was worth it.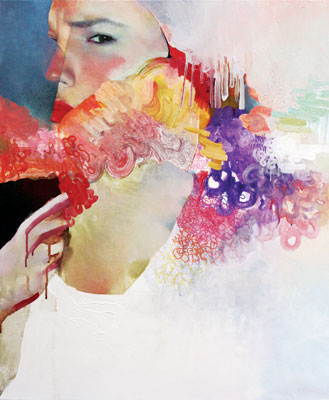 © Winston C., Jamaica Plain, MA