Coachella Valley Music and Arts Festival Review
October 26, 2017
Coachella Valley Music and Arts festival is a music event that started in 1999 and has become increasingly popular ever since. Known for its crazy fashion, isolated desert location, abstract art pieces, celebrity sightings, and alternative rock music, Coachella hosts around 200,000 people every April. It is a place to see and experience new things with people who share positive outlooks on life.
When founders Paul Tollett and Rick van Santen had the idea for this festival, they did not imagine how large it would become. It all started when Paul's company was struggling to book artists, thus sparking his financial troubles and debt. Paul realized he needed to make money and had the idea to start a small music festival. The idea was not to get the big names in music or the "popular" singers, but rather the undiscovered, indie rock-based ones. From there he brought it to Rick van Santen, one of the executives at Goldenvoice, Rick's company. Rick was very impressed and immediately onboard. They chose the location to be at Indio, California at the Empire Polo Club, which is used for polo matches when Coachella is not being held. This location offers a scenic view, beautiful weather, and a large space to make the festival come to life. Don't worry if you are too young to attend the festival this year - Tollett and van Santen have signed an agreement with Indio, California to hold the festival there until 2030.

Fast forward to present day, and Coachella is a huge success. According to Billboard Magazine,in April 2017, it grossed approximately $95 million and held more people than ever before (Brooks). Its beautiful desert-mountain location is estimated to attract even more concertgoers this festival season in 2018 when it will take place. In fact, the Indio City Council unanimously voted to allow an extra 62,000 concertgoers inside the festival in the future, as said by NBC San Diego (City News Service).

These people are always sure to have a good time in the festival walls. Not only does everyone have a positive attitude, but there is an endless amount of things to do. Watching the music and discovering new bands is a good choice, whether you want to be up close in the middle of the crowd dancing, or sitting on the grass and taking in your surroundings. Walking around and observing the art is cool too, as well as trying all of the food there. The food possibilities are endless. You need way more than two weekends to try all of the different food options. One of my favorite things to do was people watch because the crowd is so diverse there. I saw many people of different backgrounds and different lifestyles. Despite these differences, they have one thing in common which unites them. This one thing is the experience they will gain from a weekend at Coachella.

Another huge and iconic part of this festival is the fashion. Coachella fashion is viewed by large fashion magazines and is put all over social media. It is known for its outgoing fashion styles. For me personally, I chose comfort over style. Do not get me wrong, I still looked cute, but my outfit was something I was able to function in, especially considering the fact that we were in the 90 degree (and above) desert. It is very important to wear something light, breezy, and breathable. The last thing you want to happen is to be uncomfortable in the middle of the desert while people are dancing around you and loud music is playing. In my opinion, it is more fun to watch the people in the crazy outfits than be the person in the crazy outfit.

Overall, Coachella is worthwhile experience of unique fashion, food, and music for anyone who wants to experience the world on a new level. Make sure you stay safe, keep hydrated, put sunblock on, and wear a comfortable outfit. Most importantly have fun and do not forget to take the festival for all that it is, which is people coming together from different backgrounds and uniting in culture, art, and music. Just relax and find your happiness.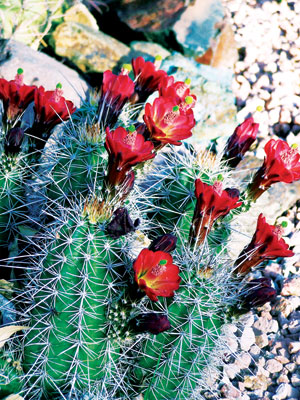 © Alexis R., Cottonwood, AZ