Waitress: A Slice of Perfection PIe
June 8, 2017
"Sugar, butter, flour," These three words echo through the Brooks Atkinson Theater and mark the beginning of another show of Waitress. The musical tells the story of Jenna Hunterson, an unhappy, pregnant waitress trapped in an abusive marriage whose only hope for creating a life outside of her small southern town is the extraordinary pies she imagines. Throughout the story, Jenna grows as a person and realizes she is more powerful than she knows. The story is based on the 2007 movie of the same name, which starred Keri Russell and was directed by Adrienne Shelly.

Waitress opened in previews on August 19, 2015, at the American Repertory Theatre in Cambridge, Massachusetts. Almost exactly a year later, the show moved to Broadway at the Brooks Atkinson. In 2016, Waitress was nominated for Tony Awards in Best New Musical and Best Original Score along with two other awards for individual cast members' performances ("The Tony Award Nominees – Waitress"). The musical is directed by Diane Paulus, and Grammy-nominated singer and songwriter Sara Bareilles wrote the score. Jessie Nelson wrote the book (the dialogue and narrative structure of a musical). Meanwhile, Lorin Latarro created choreography that translates the emotions of the characters into movement. Paulus, Bareilles, Nelson, and Latarro make Waitress unique; it is the only show on Broadway with a four person, all-female creative team in charge of the book, music and lyrics, directing, and choreography (Ross). There have been no other shows on Broadway that have also accomplished this.

The cast has undergone major changes since the first performance. Jessie Mueller originally played Jenna, a role for which she received a Best Leading Actress in a Musical Tony award nomination. Her final show was on March 26, 2017; the score's writer, Sara Bareilles then took over the role. Bareilles will step down on June 11, 2017, to be replaced by Betsy Wolfe. Additionally, the original cast included Eric Anderson (Cal), Nick Cordero (Earl), Keala Seattle (Becky), Drew Gehling (Dr. Pomatter), and Christopher Fitzgerald, who earned a Tony nomination for his performance as Ogie. Kimiko Glenn, best known for her appearance in the Netflix original series Orange is the New Black, was the first to play Jenna's close friend Dawn. Many of these roles have been recast; the current cast features Charity Angel Dawson (Becky), Caitlin Houlahan (Dawn), and Will Swenson (Earl), among others.
Although the cast has changed, Waitress has continuously proved to be an entertaining show. However, one of its few critiques is in regards to the character growth. Critics claim that the play's characters are one-dimensional and weakly developed; Charles Isherwood of the New York Times argues that the dialogue "tends to flatten most of the characters into comic cartoons" and avoids tapping into "anything approaching real depth" (Isherwood). This is, in some ways, true; Jenna's friends, husband, and neighbors are designed to have certain roles in the plot, but are relatively static as people. Dr. Pomatter is arguably the worst offender; his actions are often unreasonable or spontaneous. This fact is somewhat forgivable, especially considering how well Jenna's character is portrayed. Jenna displays a wide range of strong, relatable feelings, a strong will, and a refined history. Albeit some of the characters could benefit from further development, this aspect does not detract from the enjoyment of witnessing the show.

It can be difficult to find a Broadway show that can entertain a variety of people. Waitress manages to do that and more. Anyone looking for an inspirational, lively show full of talented actors should consider buying a ticket. After all, as Jenna Hunterson would say, "it only takes a taste when you know it's special", and Waitress is certainly something special.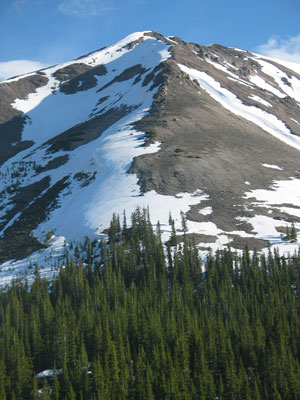 © Brian G., Phoenix, AZ