McDonalds
March 13, 2009
How does this sound' you sit down to enjoy what you think will be a 'good' meal but it's not JUST a 'good' meal at all. It's the top number one best meal on the whole earth. The one meal that could change your life in one day. A double fish sandwich covered in melted cheese, the all time favorite salty French fries and a root beer on the side. Yep! You said it, McDonalds!
That's right my favorite food in the whole world! McDonalds is saving lives all over by making kids smile, and I am proud to be one of them. I could never imagine having a bad day when I have just had McDonalds. It's the most amazing thing I have ever seen or tasted in my short fifteen years.
I have never found another love like I have found McDonalds. I've tried many times too, believe me. It's not as easy as it seems. I have tried other places like Burger King but their sandwiches just don't have that special spar to them like McDonald's sandwich's do. Not to mention Burger Kings fries. Their so tasteless and plain. I also feel really bad when I put another burger in my mouth that isn't from McDonalds. I feel like I'm cheating!
Don't think your getting anything out of 5 dollar foot longs or Wendy's famous frosty's not to mention white castles burgers that have you sitting on the toilet for hours? It's not by choice that I picked McDonalds. It drilled me into its delicious food that I can't resist. I tried to move on and started eating other food from other restaurants but one night after eating Wendy's I just broke down. I missed McDonalds so much it was hurting me.
I have never felt that much pain in my life. I then had a flash back and thought about all the good times McDonalds and I had together. I never wanted to hurt McDonalds like that and in return it hurt me too. I had to do something to make it up to McDonalds so I got on my bike, paddled as fast as I could and didn't stop until I got to McDonalds.
When I arrived on the red carpet I maxed out and ordered a bunch of meals. McDonalds then forgave me and we lived happily ever after. Okay, so you caught me. I'm exaggerating a little bit. My point is McDonalds is the best food and the U.S.A would be no were without it!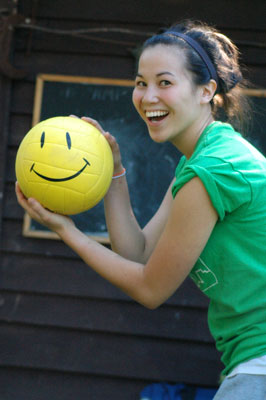 © Masaleen O., Palatine, IL