Black Ops Zombies - iPod/iPhone App
September 22, 2012
We should all be familiar with the great game type Zombies from Call of Duty: World at War and when Call of Duty: Black Ops was released we saw this great game mode released yet again with some graphics improvements and different maps to start with.
Then on the 1st December 2011 an iPhone App was released entitled 'Black Ops-ZOMBIES'. This was highly anticipated as 'Zombies' is a game mode which we all know and love.
Good Points
•
The maps included in the app are nearly identical to the ones from the game so you don't have to spend the first few rounds wandering around searching for things if you have played these maps before.
•
All guns and equipment are there, perks such as quick revive etc are present alongside all weapons such as the MP40 and the Thompson
•
The menu interface looks pretty good, it is well designed and looks like the loading screen from Black Ops Zombies which is a sweet touch
Bad Points
•
The game is not free, it costs £4 which may not sound like a lot but there are many other great games out there that are free
•
The game size is a large 325MB which to someone who doesn't have a fast internet connection sounds like the end of the world
•
I have found the game itself to lag on numerous occasions like when you are firing your gun, throwing a grenade and running all at the same time as this is a lot of work for the iPod/iPhone processor
•
The controls take quite a while to get used to and even after you are used to them they can hinder you on your journey surviving all the waves, I know this because I struggle to get past round 10
So overall this game sounded great in theory but when it comes to the end product I would have to give it only a 6/10.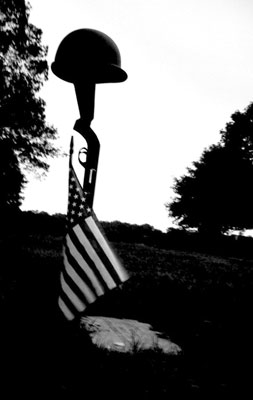 © Kristine B., Setauket, NY