Tim Burton- The Exhibition
July 14, 2010
Alice in Wonderland, Edward Scissorhands, Charlie and the Chocolate Factory, Corpse Bride and Big Fish, all amazing movies, all the creations of Tim Burton. If a new Tim Burton movie is coming out it is bound to be immensely enjoyable and a little bit dark- but still a must see. When I heard his collection was coming to Melbourne's ACMI center I was intoxicated with excitement.

If you are going to see this amazing collection remember to book online as the line stretched outside, along the front and down the side of the ACMI building. And by no means was it a let down.

Walking down glowing red stairs the first thing you see is a hedge cut into the form of a ?horse? and a scene from Edward Scissorhands playing on a flat screen. Looking a little closer you can see that to the right of the screen is the one-of-a-kind suit worn by the very talented Johnny Depp.

Not until you walk around the corner do you actually realize the enormity of the exhibition and just how many pieces Tim Burton had crafted. So many forms of art are included in the one exhibition from simple ink on paper to clay and metal sculpture to costumes worn by the actors and actresses from your favourite Tim Burton movies.

Through all the sketches and more detailed paintings there are scenes from some of his most popular movies projected on to the walls. Surrounded by a large crowd one of Tim Burton's first movie was showing. A very short, low cost remake of Hansel and Gretel.

And when you are just done looking you realize you have only just looked at halk of Tim Burton's work. Each piece with its own personality and quirky detail. One pices that interested me was five sketches of the simplest of objects- tables and chairs- each with its own charm.

Going to this exhibition is like walking through Tim Burton's imagination. A never to forget collection that will inspire all. It is a must see for all- young and old- and if you don't book, definitely worth the wait.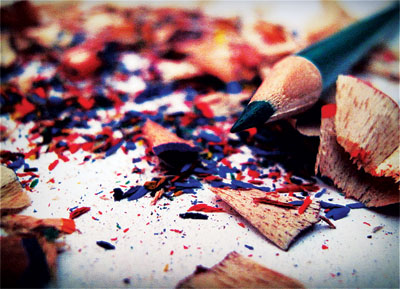 © Rosalee M., Lowell, MA