BAD AD
January 5, 2010
The scene is a man running along a gravel path with blue skies and open water behind him. A normal scene with the exception of one thing – this man has one leg. "David Rozelle lost his foot to a land mine but refused to retire. Doctors helped him walk. Then he ran. And two years later, he returned to action." Beneath this influential quote and scene is a picture of Nicorette gum. "Keep fighting and Nicorette can help you beat smoking. Win the battle, one craving at a time." Is that a joke?

Nicorette created this ad to help convince people that quitting smoking is a challenge, but a doable one. What they clearly don't realize is that their hidden message of losing a leg compared to quitting smoking is ridiculous. No values are apparent. No healthy message is given. I believe that taking this miracle case of a man and comparing him to smokers is equivalent to spitting in his face.

Nicorette was thinking though; the adventurous lifestyle and beautiful backdrop make this ad look ideal. However, when one looks past the influential quote and impressionable scene the lack of values are apparent. While urging people to quit smoking is a noble cause, there are many other respectable ways to do so. Nicorette fails to inform people of how hard losing a leg would be. They fail to realize that quitting something that person chose to do in the first place is not comparable to losing a leg.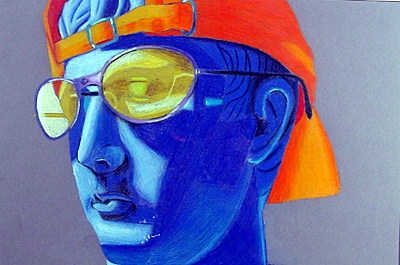 © Elizabeth C., Spartanburg, SC