Get Moving!
September 28, 2009
"Get Moving!" by Kayla Gabinson brings up the issue of obesity in America and all over the world. Obesity has become a big issue and this article gives a few ways to stop it from happening.

In this economy a lot of people may not be able to go to a gym or purchase exercise equipment, but that shouldn't stop them from exercising. Kayla says that you could go take a run or walk your dog. Exercise like that helps your body produce cells that keep you healthy and make you happier. Exercise also helps you to stay slim and have healthy muscles.

I am glad that Kayla took her valuable time to write this article because it inspired me. Instead of staying in and watching T.V. a lot of us should just go take a long enjoyable bike ride.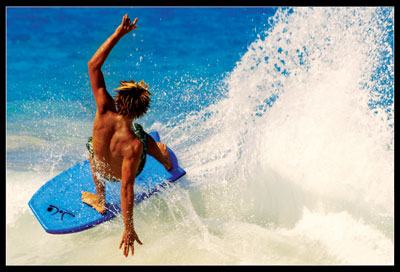 © Sarah L., Holualoa, HI