My happy Ending
March 26, 2009
Ch.1


As my lips meet his once again, I start to hyperventilate. And only seconds later my lips begin to quiver at the feeling of his warm breath on mine. But as we kiss I unthinkably think about how this kiss is different some how. About how it seperates from all the others, as if its a clue to the mystery between me and him. As I ponder over this kiss he moves in closer, harder. He crushes his suddenly hard lips to mine quickly with a strane look in his eyes. Only seconds later of this new kissing he releases one of his legs and wraps it around my slim waist, slowly rolling on top of me. Without thinking I wrap my pale arms around his long, soft neck.



"I love you," I slowly whisper those three life changing words.


While pondering over whether or not these recent words are true, I barely notice his bewildered expression, his crazed eyes. This was something I'd never seen in him for the whole six months we had been together. I had never seen him like this...


"What's wrong?" I ask in anm anguished voice, "Don't you love me too?" Suddenly anger, regret, sadness, and most of all rejection washes through me all at once as he began to loosen his hold on me.


"Is that true? Do you really love me?" he says harshly.


"Yes, Of course, why?" I ask curios and flabergasted that he would second guess me. Why would I just throw around meaningfull words like that?


But instead of answering my question, he only leaned in again, this time faster and harder than before.I slowly began to understand what he was getting at. Something that I wasn't ready to give up with, especially not at 15. So naturally I tried to push him off of me. But I could be pushing on a stone wall for all the help it was doing me, it only seemed to make him more excited, as if it was a game. And sadly, he was winning.


"Get off of me Keith!" I yelled angrily, "I'm not ready"


"Don't be a baby" he said with an hard voice, "besides, you said you loved me."


"Stop!!!!!!!" I screamed loudly as he sucessfully tried to take my favorite pair of jeans off. But he only grabbed my hands and pushed them painfully against the old matress.


Suddenly a ray of light entered the dark room. And before I knew it Calvin slammed through the door dodging at Keith.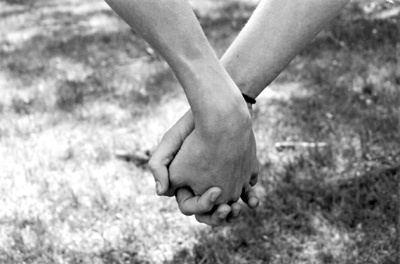 © Alexa T., Pompton Plains, NJ