Taylor Swift's Reputation Tour
August 9, 2018
Are you ready for it?
After two years of avoiding the limelight, Taylor Swift kicked off her Reputation tour with a bang, to say the least. A 172′-x-40′ video screen, a giant cobra head rising from center stage at the beginning of the set, and various celebrity guests from Tiffany Haddish to Troye Sivan all characterized Swift's spectacular return to the stage. Subsequent to "Kanye-Gate," where Kanye West and wife Kim Kardashian alleged that Taylor Swift's disapproval of the use of the word "b****" when referring to Swift in West's song "Famous" was actually approved by her despite the video evidence Kim posted in which Swift gave her approval for everything BUT the use of the word, along with the old demo of "Famous" which features different lyrics about Swift than the actual song, Swift's reputation took a hit. Kim took to Twitter and relentlessly commented about Swift being a snake, leading to a social media uproar in which Swift's instagram was flooded with snake emojis all over the comments. Swift explains the incident on her tour in between songs, as she states, "[a] couple of years ago, someone called me a snake on social media and it caught on. And then a lot of people called me a lot of things on social media and I went through some really low times for a while because of it. I went through some times when I didn't know if I was gonna get to do this anymore and I guess the snakes… I wanted to send a message to you guys that if someone uses name calling to bully you on social media and even if a lot of people jump on board with it, that doesn't have to beat you. It can strengthen you instead."
And strengthen her it did. Swift has fully embraced the snake symbol, featuring it in her music videos, selling various snake memorabilia, and even naming front row seats to her concert the "snake pit." Swift's tenacity and strength shines through her Reputation album, which had become the only album released in the last two years to sell 2 million copies, with 1.261 million copies sold in its first week. This is also Swift's 6th album to sell 2 million copies, as all of her albums sold 2 million+ copies, including her self-titled debut album released when she was 16. Swift's comeback as a formidable force to be reckoned with in the music industry shows us all that despite the misogyny, ignorance, and hatred perpetuated by our peers, our character and talent will speak for itself, above all the irrelevant noise.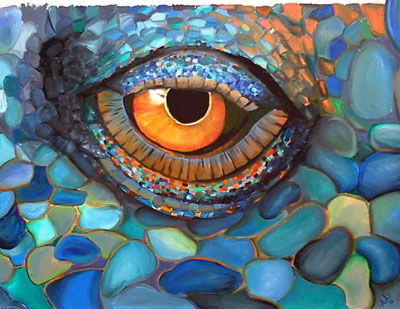 © Ashley A., Shelby County, OH