Cognizant Corrupt Child Condemnation
October 7, 2008
A cry in the dark, moonless night lets the neighborhood know that the bony and fragile nine year old boy living across the street has just been beaten for the third time in a week. Whether the government truly cares if children all across the globe are beaten every night and if they want to eliminate the abominable terrors is a mystery. The United States government needs to construct stronger prevention systems for child abuse and more forceful penalties toward the abuse perpetrators.

Certain people in the world believe that the popularity of child abuse is because of inappropriate reporting. There are cases of brainwashing by parents, children lying to the agencies, and false accusations taking place. The article "Prevalence of Child Abuse is exaggerated" thinks that "however well meant, exaggerating the severity of abuse endangers children". By hearing of child abuse, children start believing that they have been abused by the targeted parent, and then seek out professionals. Lies begin to form when children imagine they have been abused. Children then seek out competent help or even go straight to the Child Protection Service agencies. Other children do not get attention at home by their parent(s) and, in doing so, lie to the CPS to cause outsiders to feel sorry for them. CPS workers tend to avoid emotional abuse and neglect because they involve subjective judgments, and there is little that a [law] agency can do about them. People falsely accuse others (of child abuse) to achieve revenge on a specific person. Every year, more than 1 million people…could be falsely accused of child abuse.

Many people believe that a finer belligerent child-protection service system will harm children. It is accepted that the government does not test and train the CPS workers enough to do their job correctly. Certain state governments do not require a college degree and fewer than twenty-five states train their workers before they take on actual cases. Countless people presume that foster homes are just as dangerous as the original homes. The article "A More Aggressive CPS System Could Harm" states:
For example, after reviving reports of possible neglect, CPS caseworkers placed nine-year-old Angela Bennett in a foster home even though a therapist later described her parents as "excellent". In the foster home, Angela was beaten and raped by another foster child.
Children constantly desire to go home. They strive for a sense of homeliness that only the original home can acquire and the more abused they are, the stronger their desire is to go back. There does not have to be actual evidence of child abuse. The child can be removed from the home as long as there is suspicion of abuse. Many families are broken apart by this fact.
There needs to be stronger prevention systems in America for child abuse. Child abuse is not rare and many children die from being abused. The author Bethea says that every year, 160,000 children suffer severe or life-threatening injury and 1,000 to 2,000 children die as a result to abuse. As a start, the government needs better and more resources. The author Bachss mentions that all children who are the subject of child abuse can use therapy whether the jury votes "guilty" or "not guilty". Many child-protection agencies are not doing anything but preventing murder and sometimes they fail even to do that. There have also been recent budget cuts that produce the lack of activity in child-protection service agencies. It has been discovered in the article "Government Muse Invest Prevention" that child abuse victims are more likely to engage in criminality later in life and that "childhood abuse increases the odds of future delinquency and adult criminality overall by 40 percent". It is proven that preventing child abuse helps to prevent the physical state of children such as brain damage, mental retardation, cerebral palsy, and learning disorders.

The U.S. government must look at the seriousness of the harsh reality of child abuse and conceive stronger penalties for the perpetrators. Most child abuse happens in the home of the adolescent. In 2002, either one or both parents were involved in child abuse or neglect fatalities. The government does not pay the court system enough money to have a good and stable system. There is a major necessity for adequate pay, competent supervision, and full accountability for the courts in order to convict the criminals of child abuse justly. Mufson, a recent author says:
Then in 1968, Dr. C. Henry Kempe and Dr. Ray E. Helfer published a book called The Battered Child. In it, they discussed the discoveries that Dr. Kempe had begun to be suspicious of the many "accidents" that his young patients seemed to be having. The broken bones and bruises he was seeing just didn't seem to be properly explained by the children's parents. Dr. Kempe began to realize that the children were being beaten.
Certain parents, or associates, are heartless enough to cross the line as far as breaking the bones of a child in order to accomplish reducing his/her anger. The punishment needs to be much grander than the simple system of years in prison with parole and/or bail already initiated.

Children all around the world are abused by the minute. Limbs are broken like a twig snapping and piercing screams are echoed through the endless nights. The government needs to step up and provide suitable resources to improve protection and provide harsher penalties for the criminals who commit the horrible crimes. As the famous saying goes: It is better to be safe than sorry.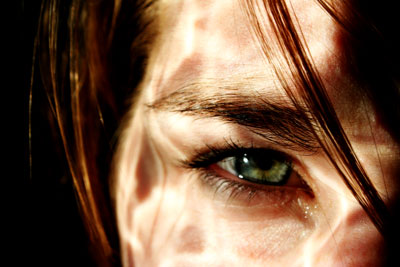 © Monica L., St. George, UT