The King
April 22, 2018
A little girl looked upwards
Towards the man with the invisible crown.
Her eyes glazed with love that ruptures
Her admiration for him was profound.
His passion, dedication, and calmness
Is why the little girl thinks he's inferior
No king like this has been upon us
This man is undoubtedly superior.
All of the Georges and Henrys and James
Have spines that get a chill
Because they're just a bunch of names
Who wish they were called Bill
Bill is the name of the man
Who improves her mood by a tad
No wonder she's such a fan,
Because this loving man is her dad.
Eventually the growing girl tried to convince
Her father not to cling
She said, "Sure I will find my prince,
But you will always be my king"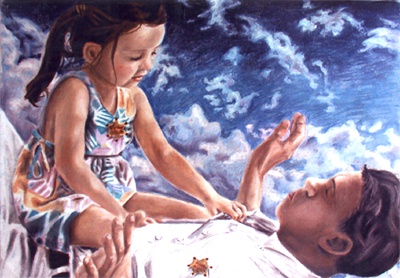 © Meg S., Andover, MA