The Great War
March 26, 2018
The sorrowful wind moans throughout the trees.
Wispy strands of fog crawl across the ground.
Battering rain beats the tormented seas.
Shimmering white ghosts drift around.
Mourning widows in black wail in despair.
Hostile dark clouds block out the only sun.
A lonely aura floats amongst the air.
Bright and smiling faces are worn by none.
Yet, even though their fates are bleak and grim.
The sunshine sometimes shall break through the clouds.
It is clear the chance is so slight and slim.
They may escape from the funeral shrouds.
And the weeping willows will weep no more.
And it shall be over, the age of war.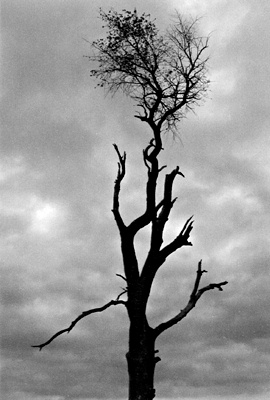 © Cassie H., Carmi, IL