Sunflower Adolescence
December 15, 2017
Golden flecked sunflower petals stood tall
Swaying in the warm breeze, and dancing with
Crisp summer leaves, as they began to fall. 
Honey bees landed softly on the piths
Of each sunflower throughout the bright field.
I sat, resting my back against the trunk
Of a maple tree. Watching the clouds yield  
To the sun, I and the flowers were drunk 
On every bit of warmth we could scavenge.
Over time, the sun sank behind the hills,
And a brawling wind began to challenge
The strength of each flower, against their will.

Had I known that the sunflowers would die, 
I would have bid the sun one last goodbye.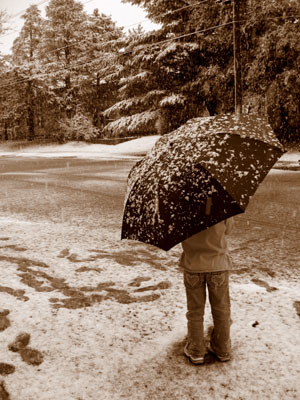 © Hui Y., Potsdam, NY