A Painting
December 14, 2017
The field of flowers looked like a painting.
The air hung still in the afternoon day.
A forest and square field it was framing
Glowed with sunlight like an oil Monet.
Luscious green was the envy of the sky,
Speckled in it were pops of many hues,
As vibrant as a paint before it dries,
Like beauty walked through with a pair of shoes.
But clouds of gray stood off in the distance
And threatened to erase the scene of sun.
It washed away using a storm's mistress,
A veil of water made the oil run.
As the rain came down, a new painting shone-
A watercolor like that of Van Gogh's.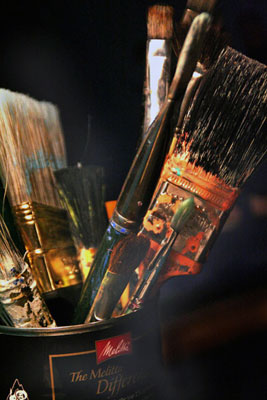 © Marina L., Orlando, FL