Trees
August 10, 2017
Trees blow to mask secret, unwanted talk.
Hiding voices as deadly as hemlock.
Mysteries of the world, never to solve.
Trees know only truth, later to evolve.
Terrified to speak the same words they hear.
Soft wind to make the cruel talk disappear.
Unthinkable crimes fill the forest walls.
Sounds of gunshots will continue their fall.
Rotting corpses pile against the dark trees.
Trees don't look down anymore, begging please.
Please stop this horrible inhumane act.
Trees are accessory after the fact.
Forever blowing to hide another sound.
Occasional glances to the dirt ground.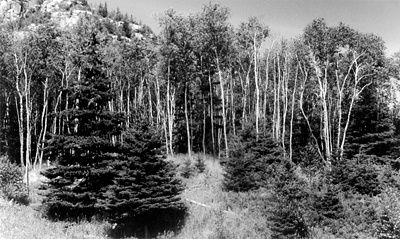 © Steve S., Marblehead, MA